Understanding How to Pack for Your Trek
One of the most stressful items is knowing how to pack for an Inca Trail Trek or Alternative Treks. The information below will help you prepare for your outdoor trekking adventure in one of the most stunning regions of South America.
To truly understand how to pack you need to realize that the weather here is South America and especially in the Cusco Region is not like the northern hemisphere or even the rest of the world. First, when it is summer in the northern hemisphere, it is winter here and vice versa. Second, there are really only two seasons, the dry and wet seasons. The dry season is from about May through November. Wet season, December through April. November and April are transition months as the new season enters.
As soon as you have a handle on the weather the packing list will make more sense. A complete packing list with as much detail possible on each item is provided below. The packing list includes recommendation on gear that we have discovered is the best for the value and at the same time provides good performance for the conditions here in the Andes. After all, you do not want to ruin your trek and be miserable on it because you were not prepared or did not have the best clothing.
Dry and Wet Season in More Detail!
The dry season is confusing for people because it is winter here in Peru but there is not much rain and no snow like the rest of the world experiences. If you think of the desert, you will come close. In the winter here, there is little or no rain showers. The temperature during the day's averages around 70 to 74 degrees maximum, however the temperature at 4pm begins to drop fast and by 5pm it is cold and you need a jacket or sweater. The sun is setting at 5pm and this is pretty close all year round since we are at the equator. By 8 or 9pm the temperature will be in the 30's Fahrenheit or 0 to 4 Celsius. In some months it can drop to 28 to 32 Fahrenheit and -2 to 0 Celsius.
Due to the altitude in Cusco and even higher in the mountains on the treks, it can be quite warm and the intensity of the sun at the higher altitudes is intense. It may only be 68 degrees Fahrenheit or 20 Celsius but it seems quite hot and because of the high UV rays, one can burn very quickly. There is no cloud cover to block or protect from the sun. Night and early mornings quite cold and the day time temperatures quite warm. You need to understand it can be quite a bit colder in the higher altitudes of the Andes at night and the day temperatures may reach the high 60's in Fahrenheit and 15 to 20 Celsius. Do not underestimate how cold it can be in the high Andes Mountains at night in the winter. The bottom line for this type of extreme differences in temperature is to dress in lots of layers.
The main difference in the rainy season, is not the temperature. It is a bit warmer during the nights but daytime can be colder if it is cloudy and or a tropical rain has come down in torrents. When it rains the temperature can drop quickly, with even a bit of hail at times. You must be prepared with a rain jacket and or umbrella because when the tropical rain hits, it hits fast and comes down in torrents. Usually, it moves quickly to another area. It can be raining in Cusco and just a few blocks away it is not raining. It does no usually rain all day; it is a tropical type of rain. In the mountains where you will be hiking, weather can change rapidly especially in the rainy season. See the charts below for more detailed information on temperature and rain.
What should I wear?
Layers will be your best friend while trekking. Along the Inca Trail and Alternative Treks, temperature can drop during the night and warm up a lot during the day, so having layers will make -your trip more enjoyable. You will be able to adjust to the changing temperatures with layers. Also, temperatures will fluctuate based on your location on your trek. Treks pass through micro-climates as you hike. You'll changes layers when reaching the summit point of a trek and back down, as you hike you get warmer, and during the morning when it can be cold and humid.
Remember, layering doesn't mean to wrap yourself up like a mummy. Your body needs to breathe especially in the humidity. Breathable fabrics are perfect for this, ask before buying your trekking clothes their wicking ability and breathability, materials do matter. Below we give you some examples to help out:
Clothing Layer System for Hiking in the Andes:
It is important to have your layer system dialed in so you can trek while not getting overheated. Everyone feels the cold and conditions differently but here is an example of a possible system.

Lower body – 3 layer system:
Base layer: Thermal tights that are breathable
Mid layer: Hiking pants/shorts no jeans
Outer Shell: Waterproof pants (goretex or similar) especially in rainy season.

Upper body – 3 or 4 layer system:
Base Layer: Thermal shirts that are breathable
Light Mid layer: Hiking Shirt or T-Shirt
Heavy Mid/Combo Layer: Warm Down Jacket or Combo Warm inner down liner with Waterproof Gore-Tex or similar out layer.
Outer Shell: Waterproof jacket with hood that can go over helmet (goretex or similar) if you do not have a Combo Jacket
Base Layer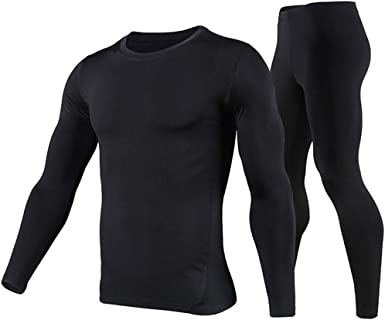 The first and most obvious layer is your underwear. Wicking/Breathable: Important in a base layer, this is a fabric's ability to pull moisture (sweat) away from you and move it to the fabric's outer surface, where it can dry quickly. That lets you break a sweat without feeling clammy or chilled.
How warm a base layer depends on the weather conditions you will be experiencing and your own body's need for extra warmth. Check out the list below for some possible picks and good brands.
Baselayer Picks
Hiking Pants and Shorts
A great pair of hiking pants offers comfort, freedom of movement, the versatility to perform well in a range of environments, and durability over the long haul. In terms of materials, many of today's top pants are made from lightweight and stretchy nylon for mobility and protection from wet and windy weather, and increasingly come with features like zip-off legs and articulated knees. Depending on the season in which you will be hitting the trails, thickness and breathability matter as well. No jeans, please!
Men's Hiking Pant Picks
Women's Hiking Pant Picks
A tip for the ladies: Consider bringing along a lightweight mid-length skirt. This allows for privacy when changing in and out of base layers on the trail. Also useful for unexpected restroom breaks in-between camps.
Trekking Shirts or T-Shirts (short and long sleeve)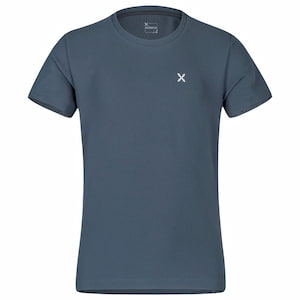 There is a big difference between hiking shirts and regular shirts. Hiking shirts or t-shirts have multiple technological features that are simply not present in regular t-shirts. The most effective hiking shirts usually use fabrics like merino wool/blends or polyester because of their moisture-wicking and quick-drying tendencies. Polyester and Merino wool is breathable, lightweight, and quick-drying. Merino wool of course offers more warmth than most polyesters.
Make sure that your shirts are not cotton. Cotton: Notoriously inefficient at wicking and drying, cotton excels at soaking up sweat, staying wet and chilling you. They may work in the heat, but when conditions turn cool, cotton next to your skin is a recipe for hypothermia, which is why longtime hikers say that "cotton can kill."
Hiking Shirts or T-Shirt Options
Icebreaker Tech Lite: Overall Best Hiking Shirt. …
Patagonia Capilene Cool Trail Shirt: Best Hiking T-shirt. …
Ibex Journey Tee: Best Lightweight Hiking Shirt. …
Arc'teryx Cormac Crew: Best Men's Hiking Shirt. …
Athleta In Motion Tee: Best Women's Hiking Shirt. …
REI Co-Op Sahara T-Shirt: Best Budget Hiking T-shirt.
Columbia: Shirts and T-Shirts – Budget Hiking Shirts
Eddie Bauers Shirts and T-Shirts – Budget Hiking Shirts
Fleece or Puffy Jacket and/or Windbreaker Combo
When choosing your warm Jacket, its insulating abilityis key to your staying warm. Clothing doesn't actually generate heat, but, if it's efficient at insulating, then it's good at holding in the heat that your body produces. We highly recommend getting a good quality jacket as it is one of the few key items that will ensure your warmth and comfort.
If you're looking for a jacket that offers solid warmth at a good value, synthetic insulation is the way to go. You don't get quite as high of a warmth-to-weight ratio as down, but synthetic jackets resist moisture, can breathe better, and are more cost-efficient. With the choice of both types in our gear closet, we find ourselves consistently reaching for our favorite synthetic jackets for just about everything but lightweight backcountry pursuits where every ounce counts.
Synthetic Jacket Picks
With a wide variety of insulated jackets on the market, the classic fleece still is the most comfortable and affordable. These polyester jackets have been providing cozy warmth for years from campsites and ski resorts to the streets and restaurants of mountain towns. Fleeces run the gamut from casual to breathable performance pieces for serious adventures. Below are our picks for the best fleece jackets of 2022, with options from leading outdoor brands across a range of price points.
Fleece Jacket Picks
It's tough to beat a great down jacket, whether it's for casual use or tearing around the backcountry. This cozy insulation type offers the best warmth-to-weight ratio on the market and packs down smaller than synthetics for easy storage. Make sure you get one that is rated for a minimum of -15 centigrade or 5 Fahrenheit. The high mountain ranges can get cold in the winter here at night in the Andes if you are hiking in the winter time.
Down Jacket Picks
Economical Pick:Colombia Down Jackets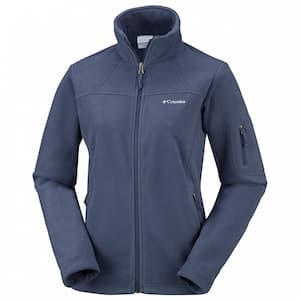 Soft Shell Rain/Wind Jacket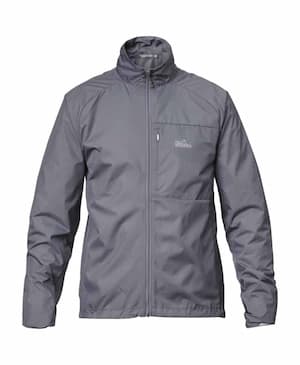 In addition to the previous items, you should bring a water-proof/wind-breaker soft shell layer. This is if you do not already have a combo Jacket that included the rain/wind breaker. Remember, packing light is key here just make sure the jacket is rain proof and a wind breaker. This jacket is to avoid getting wet by the rain, and to protect from the wind.
Rain/Wind Jacket Picks
Rain Poncho
If you feel you need additional protection from the rain, a plastic light weight rain poncho is the ticket. As mentioned before, weather in the mountains is unpredictable and during rainy season the down pours of tropical rain can be quite strong. This last item is to prevent any inconvenience of the rain from getting the rest of your clothing wet. It is very inexpensive to purchase here in Cusco and can be thrown out after the trek if you do not wish to carry it home. It weighs almost nothing.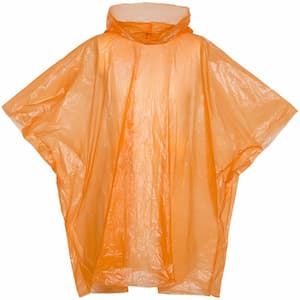 Hats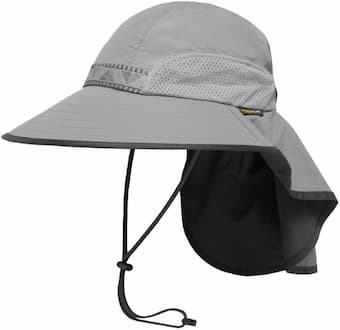 You need to bring a hiking hat that provides adequate face and neck sun protection. Your hat should be light and easy to bend / fold so that it can fit into your daypack or rucksack. Trekking hats with a neck cover are very good. The UV rays in the mountains are very high and one can burn even when it is cloudy. All of the indigenous people in the mountain communities always use a hat outside.
Bandanas
These scarfs are multi-use. If your hat doesn't have a neck cover, these will be the perfect solution to not get sunburn.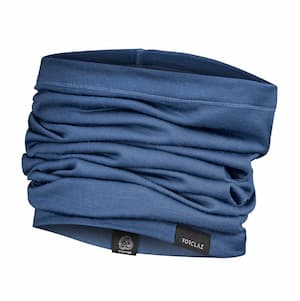 Fleece Beanie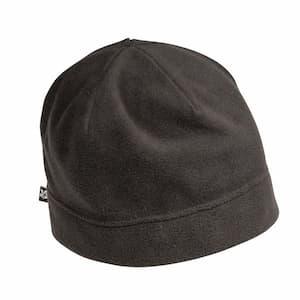 Temperatures can get very cold in the evenings and early mornings, particularly as you reach the higher altitudes on the Inca Trail and Alternative Treks.

A warm fleeced beanie or fleeced headband are absolute must-haves. Berghaus, Colombia, Eddie Bauer and North Face provide good beanies.
Sunglasses
You need to protect your eyes to witness the wonderful Inca Trail and or Alternative Treks. At high altitude (greater than 4,000 meters) the UV intensity is very high and visible light is strong. You can easily burn your eyes or damage them without sun protection, especially if you have lighter color eyes. If you take an alternative trek at high altitudes where there is snow, you also need protection from the glare of the snow.
Look for polarized sunglasses that provide 100% protection from UV light and reduce the glare. You can also get prescription sunglasses that provide all of the above protection and more, plus in your prescription. If you leave home without good sunglasses, Cusco offers an abundance of optical stores where you can buy them at economical prices.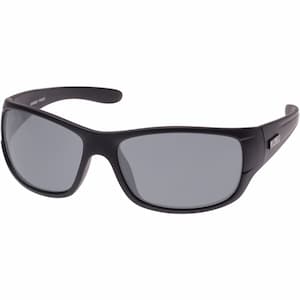 Headlamp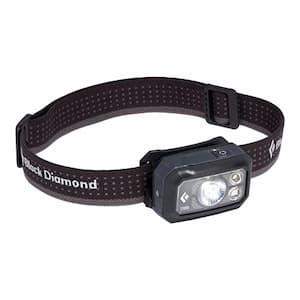 Once at the campsite during the night, your vision is limited due to the lack of light. If you need to go to the toilet, you'll need a light and running your phone's battery is not a good option. A headlamp is the perfect option, it's small, easy to pack, and will leave your hands free. Plus, you can carry extra batteries if needed.
Gloves
On the Inca Trail and Alternative Treks, you may or may not experience very cold temperatures depending on the altitude. However, you will encounter cold nips on the higher passes as well as in the mornings and evenings. You can look for gloves, such as wool gloves for the cold only or you can get a type of glove that gives warmth and is waterproof. Depending on your preferences, you may need one or two pairs of gloves.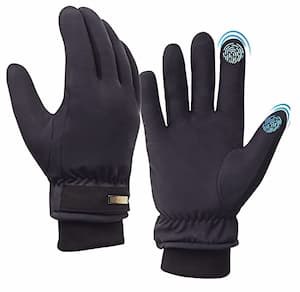 Waterproof Gloves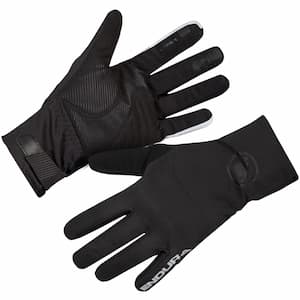 During the hike water-proof gloves are a must, mostly for the rainy season that begins in November and ends about May. You need to have lightweight and completely waterproof gloves to protect your hands from the rain and cold.
Walking Poles
Walking poles are highly recommended for the Inca Trail and Alternative Treks as a point of balance. Your leg joints, particularly your knees, will take a battering due to trekking along an undulating landscape for up to 5-6 hours a day for 3 to 4 days. These will reduce the impact on your joints by up to 25%.
Your trekking poles should be lightweight, adjustable, aluminum or carbon-fiber, and with a good water-resistant grip. Cork is most durable and performs well in wet conditions, rubber and foam are fine but not ideal for wet conditions. Also, for the Inca Trail they need to have a rubber end to protect the path. If you can't bring yours, you can rent them the Travel Office.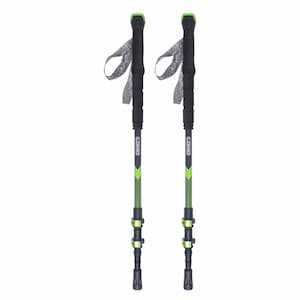 Trekking boots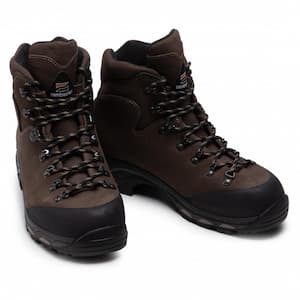 You need to protect your feet, they're your tool to get through your Inca Trail or an Alternative Trek. Trekking boots are a must for any trek of 3 days or more. There is now a complete array of waterproof hiking boots with Gore-tek that look more like a sturdy type tennis shoe and others are made of pure leather. Actual trekking boots, that support your feet and protect your ankles are best. Be sure to get hiking boots that are waterproof, since water can be standing anywhere on a trail or a downpour can get your feet wet. Wet feet are very uncomfortable and cold to be hiking in. Remember your feet are what are going to get you through the trek and there is nothing worse than hurting feet. Pleased, do not arrive with brand new boots that you have not broken in yet. You'll get blisters, sore feet, and even lose toe-nails. You made such an effort to be able to fulfill your dream of trekking in the high Andes, do not allow your boots to stop you.
Items to keep in mind when purchasing or selecting hiking boots.
Soles should be made from rubber and have mid-to-deep lugs for good traction.
Heavy boots are great but can get you exhausted, try to aim for some mid-weight ones.
Gore-tex is the best material to make the boots waterproof.
The lacing-system should incorporate speed hooks or D-strings which provide additional ankle support.
Make sure they fit well and are not too tight or too loose.
Purchase at least 4 pairs of good socks designed for hiking.
Tennis Shoes or Sandals
When arriving at the campsite you'll take off your boots and let your feet breath. To avoid any injury or cold, take some normal sneakers or sandals to let your feet rest without any danger. This will also allow your trekking boots to get dry in case you sweat too much or it was raining.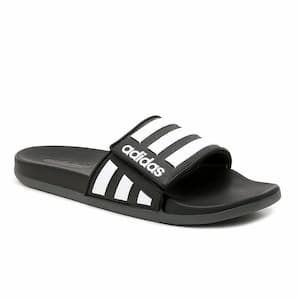 Why do I need Hiking Boots for Treks?
We get this question a lot, there's always the doubt on why trekking boots are so important. Why can I not use regular running shoes or normal sneakers. You may be OK on a one or two-day trek, but for 3 or more days, no! However, even on the one-day Inca Trail you are hiking on lots of uneven stone steps, up and down. You need traction because the stone steps can be slippery and ankle support for navigating the hundreds of steps.
Trekking the paths of the Inca Trail or Alternative treks of 3 or more days are no joke. The terrain is not flat and there are severe uneven uphill and downhill hiking paths including the hundreds of stone steps on the Inca Trail. Trekking boots are made to hike these types of special terrain. The difference in the construction between a trekking boot and a mere running shoe is extremely different. A normal running shoe or tennis shoe for example isn't able to handle a multi-day hiking trip without tearing up. Also, ankle protection is needed to protect your ankles when hiking up and down stone steps and uneven terrain. Mountain trails can have a huge impact on your knees and ankles. Usually hiking shoes also have good arch support for your feet, as well as ankle support, which supports your back. We also, recommend bringing ankle-covering trekking shoes, if possible, an ankle injury in the middle of the trek can destroy your experience.
Trekking Socks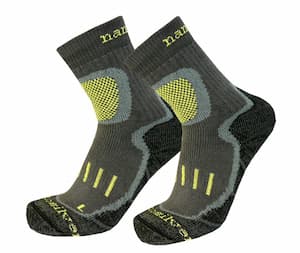 Bring at least 4 pairs of trekking socks. Material is key and not too heavy. The best trekking socks are made from wool, preferably merino or mixture, as they promote breathability and are very good at wicking moisture away from the foot. If you can find the ones with a waterproof membrane, then you found your socks. Avoid cotton if you are allergic to wool. Instead go for a synthetic acrylic or acrylic-blend sock.
Gaiters (Optional)
These are optional just to add extra protection from mud, water, bugs, etc. They're not a must but can be very helpful. Consider them if your trek is booked for the wet season months
The Inca Trail provides the help of a porter for each trekker. Each one will have a 7 kgs duffel bag carried by our Green Machine (porters), so your daypack needs to be packed based on this weight allowance. The Inca Trail regulations are strict on weight and don't allow the use of animals on the trek to carry duffel bags. That's why the help of the porters is required but always based on the government regulations required to protect them.
If you're about to do an alternative trek to Machu Picchu, things change a little bit in terms of the help provided with the equipment. Along these treks we're able to use mules or horses. You will have horsemen, the 7 kgs duffel bag also applies here. If you plan to travel to Peru with a suitcase then inside pack your empty backpack. When you arrive leave your non-trekking gear in the suitcase and use your backpack for the trail.
Talking about weight, we recommend a small to regular day pack, no more than 15 kgs total is advisable. Your porters will help with 7 kgs (air mattress and sleeping bag included). 25 kgs is the weight limit to enter Machu Picchu but we advise you not to take too much weight. In any of our treks the idea is to carry your vital stuff in your day pack. The things you'll use in the campsite inside your duffel bag.
Imagine you're renting our air mattress and sleeping bag; this will leave you a total of 4 kgs for your stuff. If bringing your own mattress and sleeping bag you'll need to be aware of their weight.
For Inca Trail and alternative trail trekkers, you should look for the following characteristics in your daypack.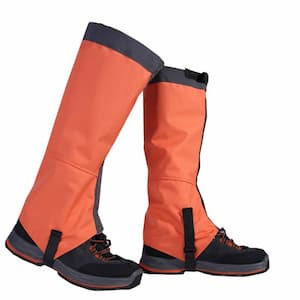 Daypack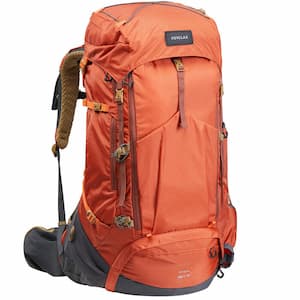 We encourage you to take seriously the kind of daypack you'll purchase. Fashion doesn't matter, in the trail find a trekking daypack and pay attention to the features:
Size: Machu Picchu regulations only allow a max of 25L backpacks. If you exceed this 25L limit, the rangers will ask you to store your backpack during your guided tour. Remember that your porters will carry 7 kgs for you, so try to pack light.
Waterproof: Your backpack needs to be waterproof, most of them aren't, so this feature is vital.
Design: Multi-size and adjustable backpacks are needed. Check that they fit your body without restricting your movement or harm your shoulders and hips. The best manufactures, like Osprey and North Face, design specific bags for women. They have reshaped hip belts that are wider, more molded, narrower, but broader shoulder straps.
Water Bottle
To fight against altitude sickness, water is the best option. Keeping yourself hydrated will help your body rise to the challenge. Water will be provided by our crew from the first camping lunch until the end of the trek. You just have to carry enough water for the 1st half of the day of your trek.
It's possible to buy water at certain points along the trail but we recommend against this. It's expensive and leads to unnecessary waste on the trail.
In order to carry 2 or more liters of water on you each day you can either:
Use two 1 liter bottles
Use one 1.5 liter bottle (and drink half a liter before you head off in the morning)
Use a hydration bladder (these can hold between 2-5 liters)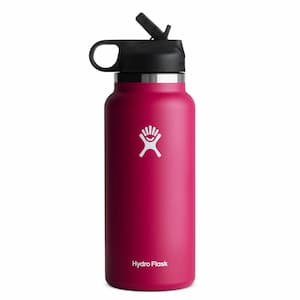 Hydration Bladder
Based on your backpack you can choose this option. It'll adjust to your bag and will be easy to use which is what we're aiming for. Get a bladder that holds between 2-3 liters, taking one bigger than this will be too heavy.
If natural water is not your thing, a rehydrating powder to add to water will be perfect.
Sleeping Bags
A sleeping bag is a must, you can't forget to bring one. Sleeping is one of the most important things when trekking. Having a sleeping bag that can provide comfort, warmth, and protection is mandatory. Due to weight restrictions on flights, you can easily rent one from your travel company or a rental agency in Cusco to avoid paying extra weight on a flight.
Remember that both tent and sleeping liners are provided by your travel agency, there is no need to bring any of those.
Natural vs Synthetic
Natural feather sleeping bags are always better, lighter, and quality is second to none. But they are more expensive than others, keep that in mind. When buying a sleeping bag, you need to be honest with yourself. If you'll use it for more upcoming treks, then go for a better quality. It'll last longer and will be used more. If you do not have plans to do more treks, just go with something that'll be useful for the trek you are doing, don't break the bank. A lightweight, warm sleeping bag will serve you very well for many years into the future.
Warmth
The coldest months coincide with the dry popular trekking season of May through September. Recommended warmth factor for purchasing a sleeping bag should be able to handle up to -15 degrees Celsius.
Weight
Your porter on the Inca Trail or a horse on an Alternative Trek will carry your sleeping bag but always, lighter is better. Warmth and weight always come together but try to bring a sleeping bag no heavier than 2.5 kgs but will protect you down to -15 degrees Celsius.
Shape
Since the sleeping bags we rent are mummy style we advise to bring this kind. Why? Because this style guarantees comfort and protection. These kinds of sleeping bags adjust to your body and will provide adequate comfort and warmth.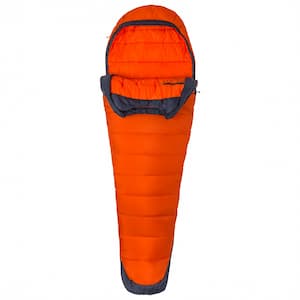 Air Mattress (Optional)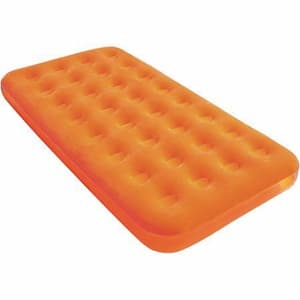 Comfort is always welcome when resting after a whole day of trekking. But again, remember that weight needs to be kept as low as possible. Travel office can rent you an air mattress, this is 1 kg and will be included in your duffel bag weight. A foam mat for free is provided for the trek, so if you don't want to rent an air mattress or bring one on your own, many people find the foam mat adequate.
Inflatable Pillow (Optional)
This is an optional item as well. This'll add extra comfort; however, camping pillows are included as a part of your trek, and won't affect your weight. Inflatable pillows are good because they don't use a lot of space, however they do reduce the amount of weight you have for your clothing.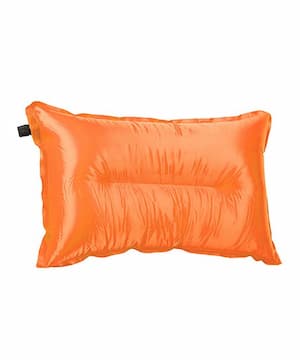 Ear Plugs (optional)
Noise is not that much of an issue on the nights in the Andes. It's all nature but if you're a light sleeper these will help a lot. They won't use much space and weight is almost none.
Accessories
Passport – This item is mandatory; you'll need your passport information for the booking process and for the Inca Trail you need your actual physical copy for every checkpoint in the Inca Trail. Without your actual physical copy, you will not be able to enter the Inca Trail and unfortunately you will miss out completely on your trek. On alternative treks, you will need it to get into Machu Picchu and to be able to get on to the train. Bring a waterproof plastic sack to protect your passport.
Insurance – As a company we guarantee taking care of our hikers but in case of feeling sick we advise you to have travel insurance to cover any non-expected medical expense. You can let us know the details of this. We'll provide all the assistance needed at any point of your trip to Cusco. There are several clinics in Cusco with foreign quality medical attention at a reasonable price.
Trekking Towel (optional) – We'll provide you small towels for your hands and face. This'll be provided at every campsite and will be washed daily. If you want to bring one, we recommend you a lightweight, fast dry material.
Swimsuit (optional) – There are hot springs near Aguas Calientes, just below Machu Picchu, where you can swim. We don't include this in our itinerary but for treks like Salkantay and Lares trek you will visit hot springs.
Water-proof sunscreen – Cusco is a very high elevation city, with dry weather, and high UV. These 3 features make sunburn something you need to be aware of. We advise purchasing at least 30 spf water resistant sunscreen to make it last even if you're sweating.
Bug spray – It is true that Cusco is a city without mosquitoes or bugs to be worried about. The Inca Trail holds a broad spectrum of weather and ecosystems. From the third day on, the weather will be warm, humid, and subtropical so there'll be mosquitoes or bugs wishing to bite you. A normal bug repellent will be good enough to cover yourself. Also, on alternative treks, you definitely will run into bugs at the lower elevations.
Baby Wipes – At every campsite our staff will provide you buckets with clean water and soap for you to clean your hands and face. These wipes will be perfect to add more freshness to your daily cleaning routine. Remember that you won't be able to take a shower for almost 3 or 4 days along the trek, depending on which trek you choose.
Plastic Bags – Inside your duffel bag we'll provide you 2 big plastic bags for your clothes and sleeping bag. We advise you to bring a couple more to save your wet clothes or trash.
Large Band-Aids – Hiking the Inca Trail or an alternative trek is rough on the feet, so blisters can occur quite often. Large Band-Aids will assist you in providing you protection if this happens. Remember to apply this only when the area is completely dry. You can also ask your guide for help; they are qualified as paramedics and will provide all the help needed.
General Medicine – Your guide will have a first aid kit and some generally used medicines, but we encourage you to bring your own. We can't provide medicine just like that so bringing your own that you trust and know are the best for your body.
Snacks – Food along the trek won't be an issue, you'll be amazed and we'll provide you snacks as well. But every person's energy needs are different. Bringing power bars, protein bars or granola bars may make your trek easier if you need them. Also, dried fruit and nuts can be helpful.
Toiletries – A must for this trek is at least one roll of toilet paper for your own use. Dry shampoo is the best for trekking and some soap too. Don't forget your travelers tooth brush and tooth paste.
Cash – You won't need money along the trek. The cash you'll need will be for when you get to Aguas Calientes/Machu Picchu and also to tip your crew. This last one is optional; it is customary but not mandatory. We recommend you take around 400 soles just to be sure.
Cameras and Power bank – Once on the Inca Trail or an alternative trek, you'll be amazed by the scenery. The landscapes and ruins will leave a mark on your soul. If you want to immortalize these moments; we recommend you to bring a good camera. GoPros are amazing for this but if you want to bring a more professional one you can. Just remember that bigger means heavier and also that Tripods aren't allowed in Machu Picchu. Drones aren't allowed on either the Inca Trail and Machu Picchu. Don't forget a good power bank to recharge your phone and cameras. There is no access to electricity during the whole experience so you need to be prepared.
Where to Store my extra Luggage?
All the hotels and hostels in Cusco provide a storage system. If you're using the same place after the trek, you can leave your luggage with them. In case you're changing hotels or are staying at an Air BNB you can store your luggage with us at no cost. Your guide will provide you tags and we'll collect you and your luggage. After you finish your trek, we'll meet you in Cusco with your bags and will drop you off at your hotel.
Equipment Provided by SAM Travel
And finally, we'll show you the included items on our treks. As a company we provide the best quality equipment for the best experience possible. Take note of these items so you don't bring stuff you won't need at the end.
We have 3 different kinds of tents for 3 different kinds of needs:
Sleeping tent
What's the most important thing on a multi-day trek? Resting, and you need to do it in a proper way. We provide Eureka trekking tents that are big enough for 4 people but don't worry, we only use it for 2 people. If you want to have your own tent, just let us know so we can inform you about this option.
Dining tent
Only good rest is not enough to finish a trek, having good meals is vital. We can guarantee the quality of our chef's food. We have special dining tents for you and your group to enjoy each meal in a comfortable and safe space. These tents are big enough for your whole team and also water proof in case it's raining.
Toilet Tent
Why SAM Travel is different from the rest? Well, we don't think that a basic need is a luxury. That's why we have our toilet tents for the Inca Trail and Alternative Treks. The Inca Trail and other treks provides bathrooms but the lack of cleaning is an issue. We have our own toilet tents for you to not worry about this important topic. What's the cost? Nothing, it's included in the price.
Sleeping Bags
Since we guarantee the quality of our tents, we can offer you top quality sleeping bags if you need to rent one. Our sleeping bags are 80'' long x 60'' wide at the shoulders, -15°C (2°F) degrees Mummy type 850+ fill power goose down with nylon shell. You can rent these for $20 USD for your whole Inca Trail or for Alternative Treks.
Air Mattress
What if we tell you that you can upgrade your sleeping time even up in the mountains? Well, this is a reality with our sleeping mats. Our mats are 2.5 inches thick and 180×60 cm for a great night without touching the cold. You can rent this with only $15 USD for your entire trip.
Foam Mattress
We mentioned our air mattresses just above this. Just in case you don't want to, we have your back. We provide our foam mattress for free. We don't want anybody in contact with the cold floor. So, if extra comfort is not on your needs, you'll have this foam mattress that'll be more than enough. The size is 180cmx60cm
Walking Poles
Trekking is always a challenge; we know you can do it but we also want you to protect your body. During a hike of 3 or more days, your knees and ankles impacted. By using good quality Walking Poles, we can reduce the stress on them. We can rent you our black diamond trekking poles, they're light and resistant. You can rent them for only $15 and ask your guide for the best way to use them.
Rain Poncho and Extra plastic bags
Inside your duffel bags you'll find 2 plastic bags, one for your clothes, one for your sleeping bag. A plastic raining poncho which you can purchase for only 10 soles is also a good option to use over your rain gear, so it takes most of the water impact.
Daypack Cover
In case you don't have one, we'll provide a waterproof daypack cover. Please be sure to ask for it if you need it. It is light green so it's easier for your guide to find you even at longer distances.
Souvenir T-shirt
Conquering the mountains is quite an accomplishment, it's a task worth telling everybody about. For that reason, we have a T-shirt for everybody that shows the trek you just accomplished and the distance walked in the back. We have all the sizes; you only need to let us know what size you need.