We employ about 90 porters from local communities. They all are farmers by trade and are native Quechua speakers. They are mainly from the villages of Huacawasi, Calca and Patacancha. We refer to our super porters as the" Orange Machine". This is because they work hard during the treks but carrying duffel bags, camping gear, and more! It is important to us that we employ porters from local villages because we are supporting them to become self-efficient and helping communities grow their economy to better the quality of lives.
We provide the following items to our porters and cooks for free: Working insurance, Jacket, sun hat, warm hat, t-shirt, pants, hiking boots, conmfortable duffle bags, canteen, girdle for protecting their spine, sleeping bags, mattress.
Hiking the Inca Trail or other alternative treks with SAM Travel Peru Travel is a life changing experience, fully portered trek where your comfort and enjoyment are our first priority. We make sure that you get the best experience of your holidays in Peru while you interact with locals, explore fantastic sites and re-discover remote ancient Inca towns and buildings, speaking some Quechua words and learning the fascinating Inka history. Immerse yourself in the stunning landscape and simply feel the magic of Mother Nature (Pachamama) and the Andes, while we carry your gear, prepare your meals, set up your tents avoiding crowded campsites while you sit back and relax.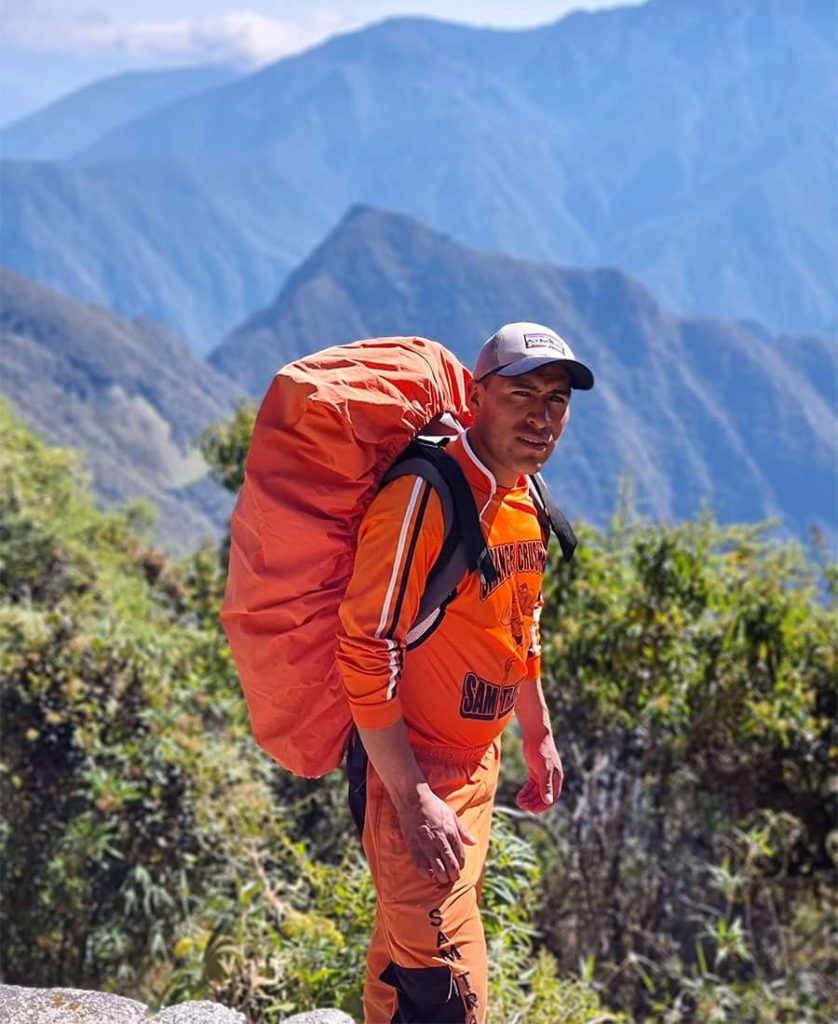 SAM Travel Peru makes sure that all of our porters and their families are supported in many ways. We also help their children with their educational needs and supply them with educational materials such as notebooks, textbooks, writing utensils and more!.¨
Our Support to our Inca Trail Porters During the Covid Times.
We have received kind messages from several past and future guests of SAM Travel who have asked how you can help in this time of crisis. If you are unable to do your tour, you can donate your deposit to our fund for out-of-work porters and their communities, which are hit hard by the stop in tourism and the devastating landslides of February. We will move your deposit to our new SAM Travel Community Support Fund and will directly send 100% of that deposit to the hardworking people who have been most affected by this global pandemic and economic disaster. Former guests can send donations through PayPal.
Our porters come from the community of Chawaytiri and we will continue our support for their whole community. We took the first delivery of food and emergency supplies to the community on 7 May, 2020. Other recent projects there include book donations and painting the school. This economic crisis will directly impact them and we are working with community leaders to determine how we can best assist them at this time. You can see their children on our YouTube channel, when we brought food and toys for Christmas.
---