Visiting Machu Picchu? Here's What You Need to Know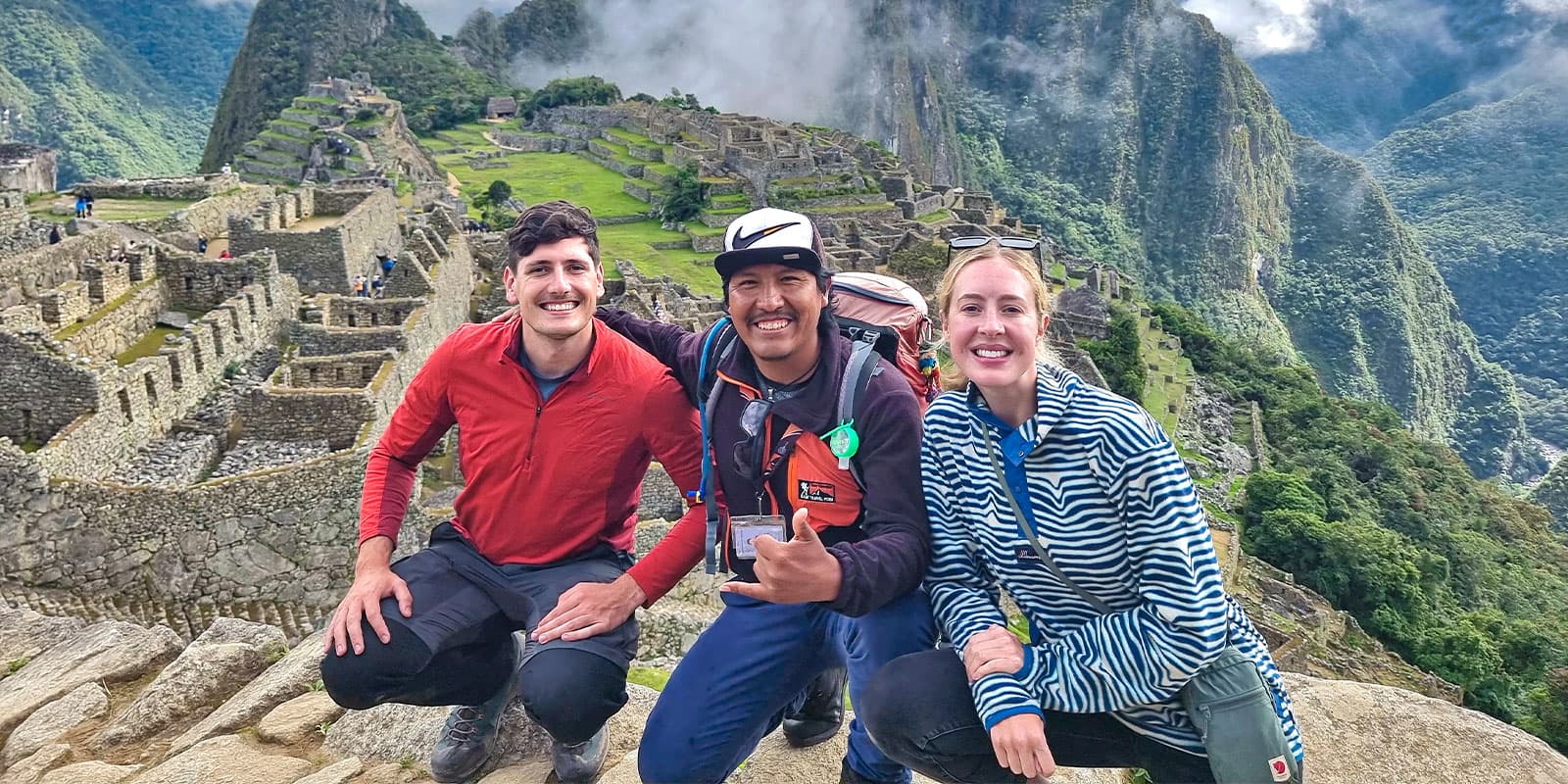 Machu Picchu isn't just a popular global tourist destination. It's a significant legacy of the Inca civilization. Even though this UNESCO World Heritage site isn't easily accessible, thousands of tourists and backpackers trek out to see it each day.
If you plan to visit Machu Picchu, you need to be aware of a few important details about this ancient citadel. Sam Travel Peru has come up with this handy guide to get you familiar with the site.
Entrances and Permits
Machu Picchu isn't your ordinary tourist attraction where you can just pop in and take photos. Peru's Ministry of Cultures requires all foreign nationals to present a permit and a passport at the entry gates.
When you book with us, we get the permit for you. The number of permits is limited, so we recommend you plan your trip months in advance.
Altitude
The ancient UNESCO site is 7,710 feet above sea level. The altitude may lead to a condition known as acute mountain sickness (AMS), commonly known as altitude sickness. Some of the worst effects are extreme nausea, shortness of breath and dizzying headaches. You can reduce the severity of the symptoms by:
Taking your time (no running or rushing)
Taking frequent breaks
Drinking lots of water before and during the trek
Getting plenty of sleep
Essential Items to Pack
Getting to the Incan ruins is a journey and an experience that requires careful planning and preparation. Apart from your passport, make sure to bring the following:
Sun Protection; Machu Picchu has a high elevation, which means you'll need sunblock to protect your skin. Wearing sunglasses, a hat and protective clothing is also encouraged.
Sturdy Shoes; This popular Inca complex consists of over 200 buildings situated across a series of wide terraces. You'll need a durable pair of hiking shoes if you plan to do some additional scaling during your visit.
Drinking Water and Snacks; All the trekking under the hot sun can make you thirsty and hungry. Prevent dehydration and stay active by bringing water and light snacks with you on your journey.
Taking note of this important Machu Picchu visiting information will help you enjoy your journey to this magnificent citadel. For further information about our treks and tours, give us a call at +51 992126224.
When to Go to Machu Picchu?
Machu Picchu is open year round. October through April is the official rainy season, but it can rain at any time. And while peak season is July and August, you should always expect crowds. Sundays can be the most crowded, because that's when people who live in the Cusco province are allowed into the site for free, in addition to the daily quota of 2,500 paying visitors. As of December 2020, however, that daily quota has been reduced to just 1,116 tourists per day due to the coronavirus pandemic; 75 visitors will be allowed entry into the site per hour.
Tips for Visiting Machu Picchu
*Entrance tickets: If you're traveling independently, you can buy individual Machu Picchu entrance tickets here, though you should note that you'll be required to hire a local guide before entering the site. (There will be plenty waiting at the gates to Machu Picchu.) If you book a tour package through an operator or a hotel, entrance tickets should be included. As of 2019, all entry tickets are timed, allowing entrance on the hour, and you're allowed to stay at the site for up to four hours.
*Bring: Water and a rain jacket, even if it looks like a beautiful sunny day. And speaking of sun, remember that the ozone layer over Peru is compromised. That, combined with the elevation, makes the sun extremely strong here, so wear a hat and use plenty of high SPF sunscreen. Bring insect repellent as well. And keep some one soles coins in your pocket. You'll need them to access the lone bathroom at the entrance to the site. To use the bathroom or grab food, you'll have to exit the gates, so bring your passport and hang onto your ticket. You'll need to show both to re-enter the citadel.
Don't bring: Drones, umbrellas, or walking sticks or trekking poles since they're all prohibited at Machu Picchu. Travelers who require sticks or poles for mobility can bring them in but only with protective rubber tips over the ends.
Don't miss: Just outside the entrance gates, there's a barely marked station where you can get the novelty Machu Picchu stamp in your passport.
Bus: You can take a very steep 90 minute hike up to the citadel from Aguas Calientes or you can take a 30 minute bus ride. You'll need to purchase your ticket from the ticket office in Aguas Calientes, though you can do so the day of your trip. Buses operate every 15 minutes or so starting at 5:30 a.m., and people start lining up well before that. Lines to board will be long in both directions.
Ditch the crowds: When you arrive at the citadel, peel away from the throngs streaming toward the main structures and head for the Guard House instead. This is an area slightly above the main part of the site, and it's usually less crowded up there as people rush to the heart of the site. Pause here to enjoy the lovely overview of the citadel and to get your bearings.
Morning? Afternoon? There is no perfect time to visit Machu Picchu. These days, the site is crowded at all hours and weather is unpredictable. However, during the rainy season the mornings are most likely to be foggy. Depending on your disposition, fog ruins the view or adds a patina of mystery to it. Afternoons can be slightly less crowded as day-trippers return to the train station for their trip back to Cusco.
Huayna Picchu peak: You'll need a separate ticket to climb this peak at the site, and you need to book in advance, there are a limited number of tickets. The view looking down on the Incan ruins is a highlight for many but be aware that some sections of this strenuous trail are very narrow and steep. You'll have the choice of starting your climb at 7 a.m. or 10 a.m. Go at 10 a.m.; there's a better chance any clouds will have lifted by then.
Machu Picchu Mountain peak: This also requires a separate ticket and good knees. The trail is almost entirely stairs. You'll have the choice of starting your climb at 7 a.m. or 9 a.m.
Free hikes at the citadel: Though Huayna Picchu and Machu Picchu both require additional tickets, anyone can walk up to the Sun Gate (about two hours round trip along a relatively gentle trail with few stairs) for fantastic views of the overall site. You can also make the short walk to the Inca Bridge (less than an hour round trip along a mostly flat trail) to check out a precarious section of trail, now closed, which the Incas built along a rock face.
Guides: Guides are required at Machu Picchu, whether you're on an organized tour or traveling independently. Hire one outside the gates, or make a booking in Aguas Calientes.
Stay for lunch: There's a casual café and bar with a lovely deck just outside the entrance gates, but the Sanctuary Lodge's buffet lunch is your only sit down restaurant option. It's very good, if pricey.