Homestay Tour in Pisac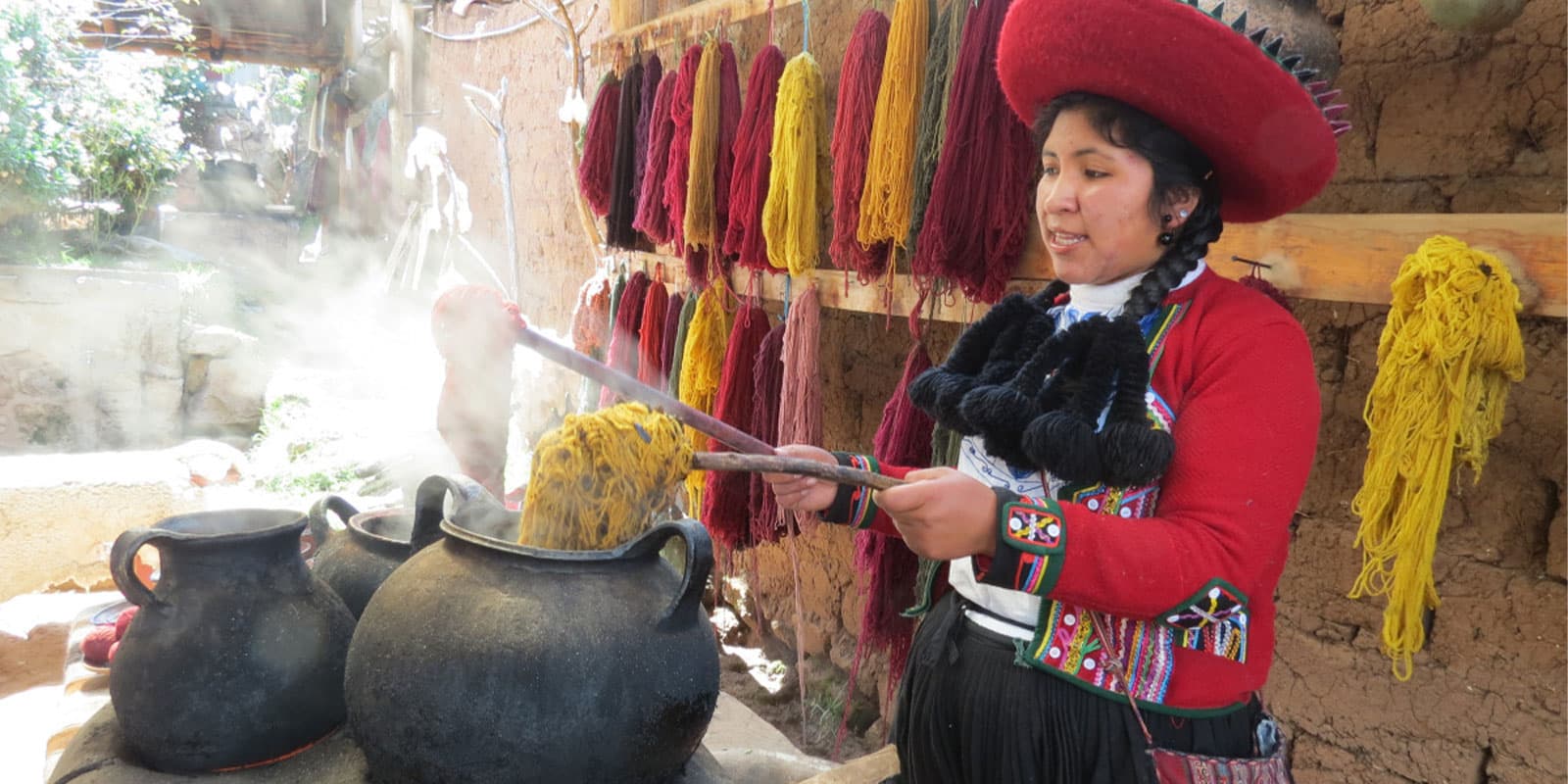 Sam Travel Peru offers you something with a twist of a real difference. For the lovers of authenticity and the thirst for ancient living, Sam Travel Peru introduces an irresistible tour to experience life within the ancient Incan Community of Cayo Chico, which is sandwiched between Cusco and the Pisac Incan Ruins. It is forty minutes outside of Cusco and 10 minutes away from Pisac.
If you have a passion to experience an authentic unspoilt and genuine love of community and a groundedness of mother earth, then it's time for your spirit to come to Cayo Chico. Welcome to life in the slow lane. Here, time dances to the rhythms of the breath that blows across the Andes and the sound of distant echoing voices from the locality of Pisac. In fact on a trip to Cayo Chico, you'd would be forgiven for thinking time has stood still.
Please take a look at our tabs below, then choose the best suited 2 or 3 activities for you:
ITINERARY FOR THE HOMESTAY TOUR IN PISAC
STAYING AT HOME WITH YOUR LOCAL FAMILY
You will be picked up from your hotel at 7 or 8 am and transferred to your homestay family. On the way, we will stop at the Animal Sanctuary, where you may see some native animal like condor, llama, bear and much more. Once, we arrive to the homestay, your family will welcome you with open arms and warmth so that you will feel like they are your own. If you don't feel like a local now, you will when you leave. You will have your own room, its basic but clean and if you're really lucky it might be one of the ones with a perfect birds eye view of the Ancient Pisac Inca Ruins. Something you can take your time to explore after your tour of your homestead.
You will have the option of choosing 2 or 3 activities described in detail under the tabs:
Visiting Pisac Inca Ruins (additional 7o soles Tourist boleto)
Making your own jewelry (included in price)
Shopping at the local market for your dinner (included in price)
Learning how to cook the native dish Cuy or Guinea Pig (included in price)
Shopping at the handicrafts market in Pisac (included in price)
Our homestay has: a dining room with views to the Inca ruins, bedroom, kitchen, clean toilet, and a nice garden.
Lunch and dinner included in price
You will be picked up the next morning early between 4 to 6 AM depending on your planned tour or trek.
VISITING PISAC INCA RUINS DURING THE HOMESTAY TOUR IN PISAC
You may decide to journey to the ruins by foot or catch a taxi to explore. If you're really keen to absorb as much history as possible you can hire a local guide from us to fill your mind with knowledge. Time for a cup of tea to discuss what options you would like to experience for your stay. Then, the guided grand tour of your homestay begins!
A truly awesome site with relatively few tourists, this hilltop Inca citadel lies high above the village on a triangular plateau with a plunging gorge on either side. Allow several hours to explore. Worthwhile but grueling, it's good training for the Inca Trail!
The most impressive feature is the agricultural terracing , which sweeps around the south and east flanks of the mountain in huge and graceful curves, almost entirely unbroken by steps (which require greater maintenance and promote erosion). The terracing is joined by diagonal flights of stairs made of flagstones set into the terrace walls. Above the terraces are cliff-hugging footpaths, watched over by caracara falcons and well defended by massive stone doorways, steep stairs and a short tunnel carved out of the rock. Vendors sell drinks at the top.
This dominating site guards not only the Urubamba Valley below but also a pass leading into the jungle to the northeast. Topping the terraces is the site's ceremonial center with an intihuatana (literally hitching post of the sun,an Inca astronomical tool), several working water channels, and some painstakingly neat masonry in the well-preserved temples. A path leads up the hillside to a series of ceremonial baths and around to the military area. Looking across the Kitamayo Gorge from the back of the site, you'll also see hundreds of holes honeycombing the cliff wall. These are Inca tombs that were plundered by huaqueros (grave robbers), and are now completely off-limits to tourists.
PRICE FOR THE HOMESTAY TOUR IN PISAC
Price:
$77 USD per person
Included:
Transfer from your hotel to Pisac
Lunch and Dinner
2 to 3 activities
Pick up next morning early for planned tour or trek
Not Included
Boleto Touristic 70 soles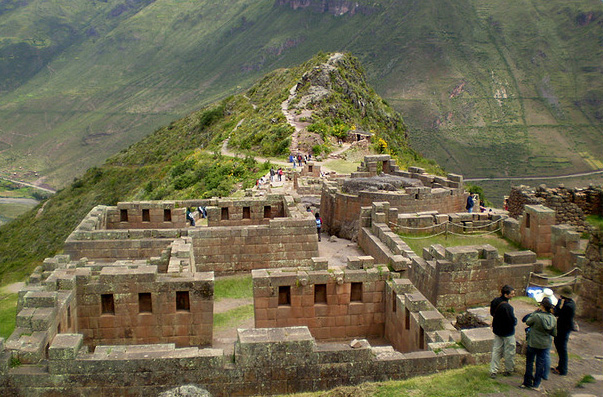 ---
MAKING JEWELLERY
MAKING YOUR OWN JEWELRY
Maybe you're an artist and would love to create your own piece of priceless jewelry from local clay. How fortunate you will be to have your own personal teacher to show you the intricacy of their local designs as you create handmade beautiful bracelets and neck garlands. You will have the opportunity to create and take home an exquisite and memorable expression of the local jewelery tradition that you have crafted.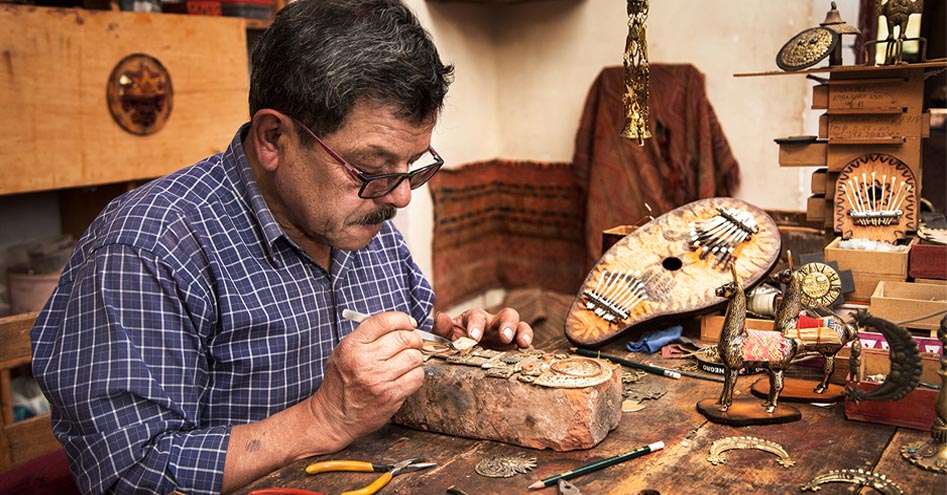 AGRICULTURE
Cayo Chico community is self sustainable through the agricultural techniques used. The Andes are some of the tallest starkest mountains in the world. The Incas and the civilizations before them coaxed harvests from the Andes Sharp slopes and intermittent waterways. They developed resilient breeds of potatoes and corn in the region and they are still producing today, thousands of different species. This might be the perfect opportunity to learn some ancient techniques of agriculture to take home with you or to just take some time to get down and get dirty, to help round up the cows, work in the corn fields, pick some potatoes for the evening's dinner or tend to anything that needs doing around the farm.
Imagine what the your neighbours would think if you were to go home and create terraces in your garden and grow produce like no other in your time!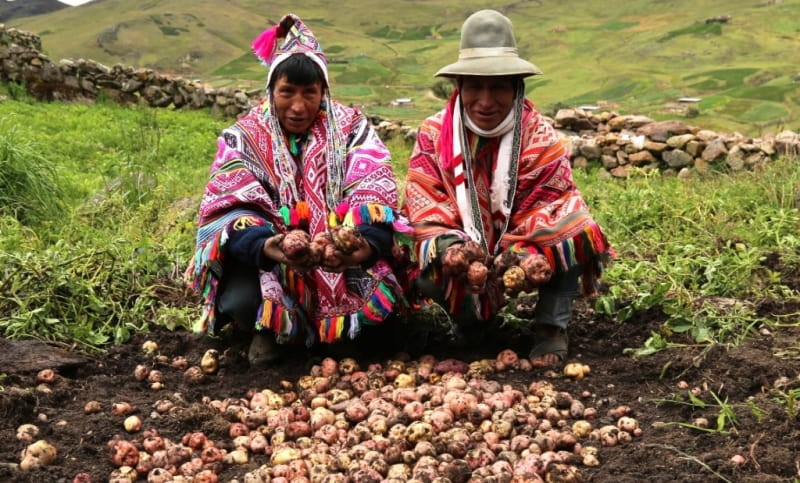 PRODUCE MARKET
SUPPLIES FOR DINNER FROM PISAC MARKETS
Once you have decided what you will be cooking for the evening, it's time to go to the market of Pisac to buy local produce. You will be able to choose from a large array of fresh produce that will compliment your main course of guinea pig. What about making some bread too!!
If you are vegetarian or have any special dietary requirements, the meals can be adapted for you likes and needs.
GUINEA PIG
LEARNING TO COOK THE TRADITIONAL DISH- CUY
It's your turn to be the chef!! First, you will need to go outside, choose, and catch your delicious Cuy or Guinea Pig.
Learn the Andean technique of how to make this traditional dish from scratch from your own personal teacher! As well as learn to make an array of tasty and spicy sauces to go with this dish! The nights are usually cold, you could warm yourself with a ceremonial tradition of the chicha drink.
PISAC MARKET
ENJOY THE LOCAL TEXTILES AT THE MARKET
Why not go to the renowned Pisac Market, which is full of Peruvian arts and handicrafts: including wood carving, basket making and fine cloth weaving, made by using techniques passed down through generations of Peruvian craftspeople. Readily available at stalls and markets all over Pisac, the handicrafts, artwork and weaving make beautiful keepsakes to remind travellers of their time spent in Pisac. Probably the most famous local craft is the use of alpaca wool for clothing and making decorative weaved cloth with traditional symbols and designs.
Make sure you pack plenty of memory for your camera to capture these special moments shared with the people of Cayo Chico and Sam Travel Peru. You simply won't find anywhere else, people like there, connected by cultural unity and a respect for tradition.