Our office staff, Saul, Yesenia, Sophia, Elizabeth, and Maribel are the backbone to our whole operation at SAM Travel Peru and it's them whom we can be thank for a problem free and relaxing holiday for all. From the moment you are in contact with us till the moment you leave on your tour or trek they organise everything down to the finest detail, so that your trip goes off without a hitch.
In relationship to guides, we have a policy that all potential guides spend at least one year working in the office to make sure they know our operations from the inside out and are of sufficient calibre and quality before they can take a trekking group out with clients. Our goal is to insure the best quality service for our clients on the trail. For this reason many of the office staff are also aspiring guides who are working alongside the permanent office staff.
Saul Alvares Montalvo
Owner and Founder of SAM Travel Peru
saulmanager@samtravelperu.com
Owner and Founder of SAM Travel Peru
Saul prior to becoming owner and founder of SAM Travel Peru, worked as a porter for a couple years, and then over the next 4 years he worked as a guide, guiding more than 200 Inca Trail treks and other treks throughout the Andes Mountains. He has also escorted groups throughout the country of Peru. His passion and enthusiasm for the Andean mountains, Incan culture and knowledge of plants is always highlighted and appreciated by tourists. He has accomplished his childhood dream to become an owner and founder of a tour agency to share with people from all over the world his beloved Andean Mountains and Incan Culture and hertitage. As a part of this he wants to give back and improve the lives and living conditions of his people through employing his people, and social projects that help his people restore their pride in their history, heritage and culture.
Because of Saul´s experience as a guide and porter he has an appreciation of what works and does not work well on the trail and in the tourism business. Now as owner of SAM Travel Peru he is involved in every aspect of making sure the business runs smoothly, which certainly keeps him on his toes. Despite his impressive workload he keeps everything ship shape and all with a smile on his face no matter what the challenge.
OFFICE STAFF
Ana Flores
Sales and Operations Manager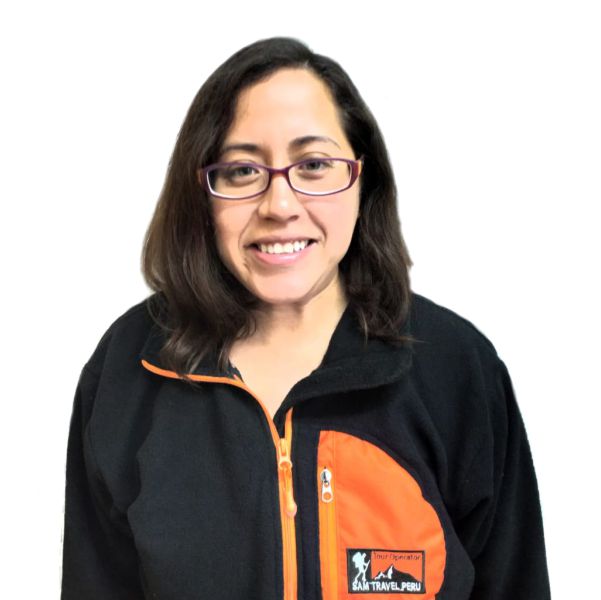 Rosie Leyva Aspillaga
Sales and Marketing Manager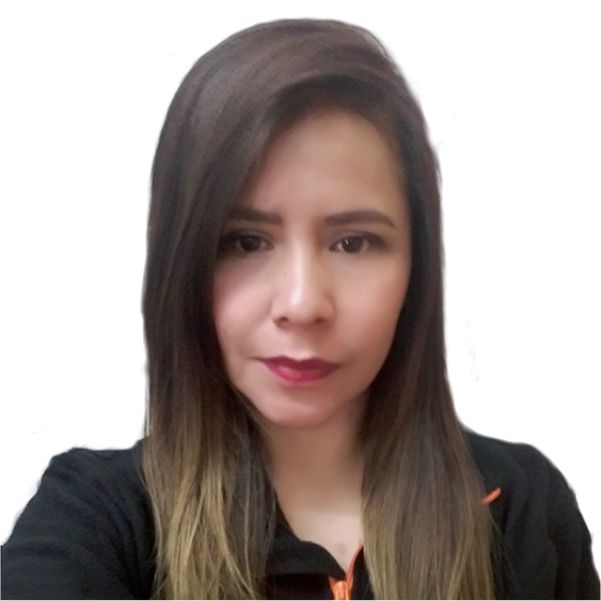 Dioselina Ccapatinta Montalvo
Sales and Marketing Manager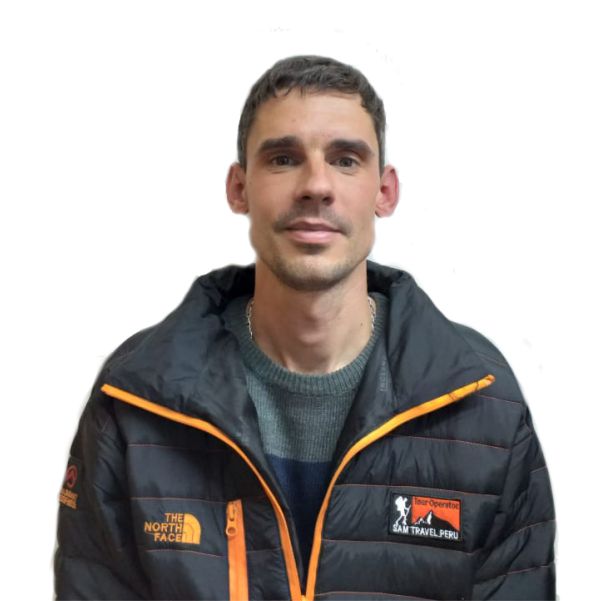 Edvard Homolja
Sales and Operations Manager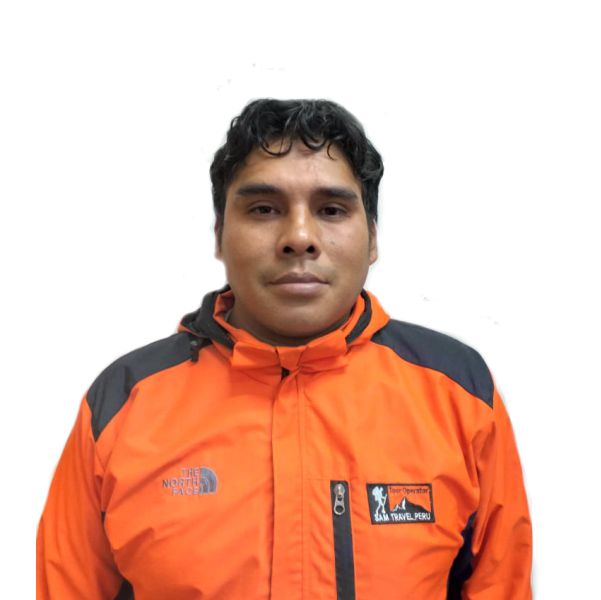 Eigner E. Huanca Roca
Sales and Operations Manager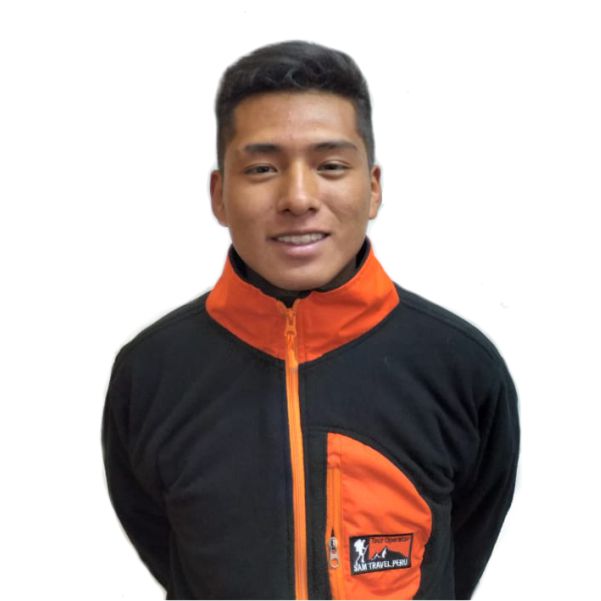 Edison Escalante Bello
Sales and Operations Manager
OUR GUIDES
Our team of guides are all local to the Cusco area and speak both Spanish and English fluently with the majority of them also speaking Quechua (the native language of Peru). With degrees in tourism and with a minimum of 2 years experience under their belts, they are full of energy. Information about the native flora and fauna, the Inca sites with a vast knowledge of ready sourced stories and legends told by the Andean people.
Our guides come highly recommended, speak fluent and clear English, and are experienced guides and very knowledgeable, and passionate for the Inca heritage/ history. They are dedicated to continued personal development and learning to ensure you receive the most accurate information about the Inca Andean culture. They are fun loving, great sportsmen, some of them are good entertainers and the best "Salsa Dancers" this side of Machu Picchu. Some have degrees in Archaeology, Botany, History or Anthropology.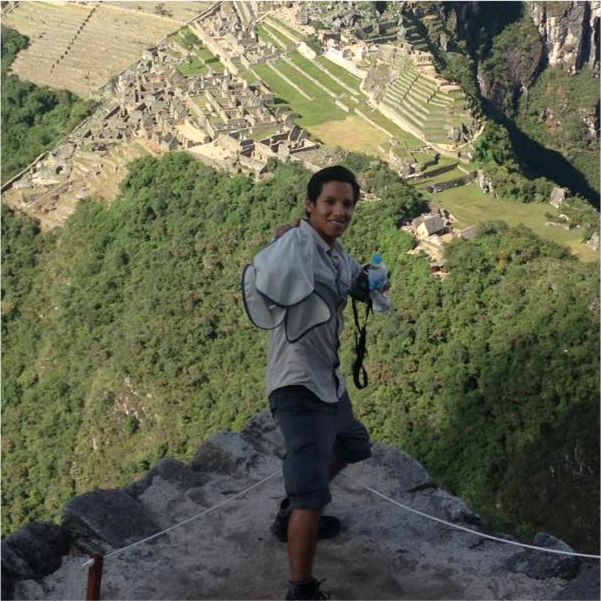 Cliser Ramos Torres
Tour Leader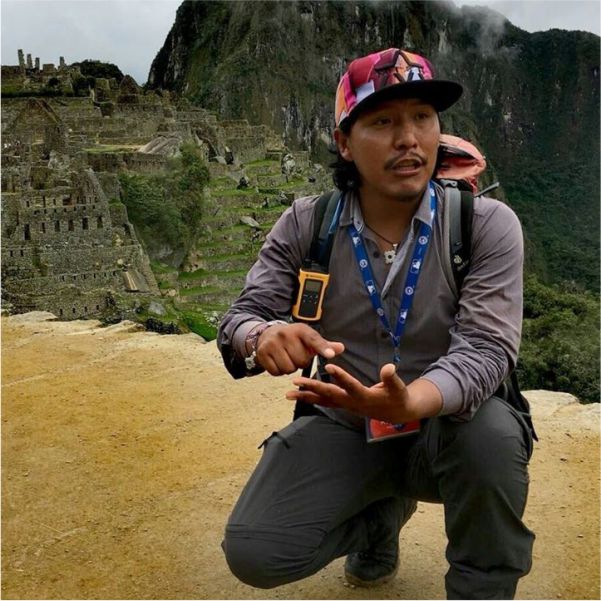 Raymer Herrera Tumpay
Tour Leader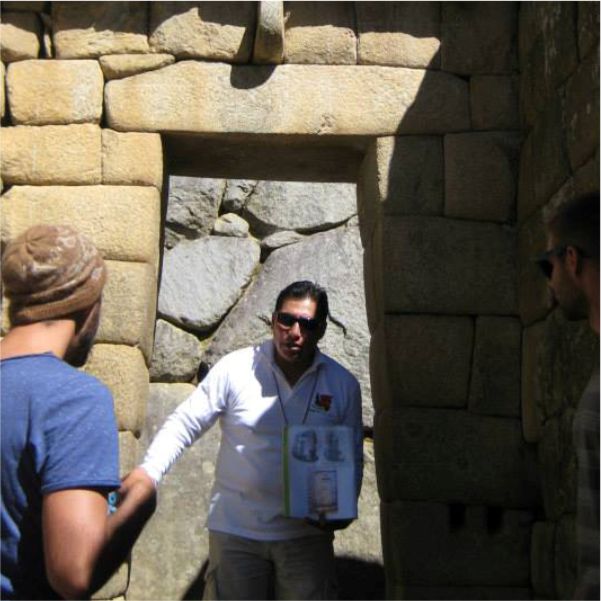 William Alfredo Quispe Huanca
Tour Leader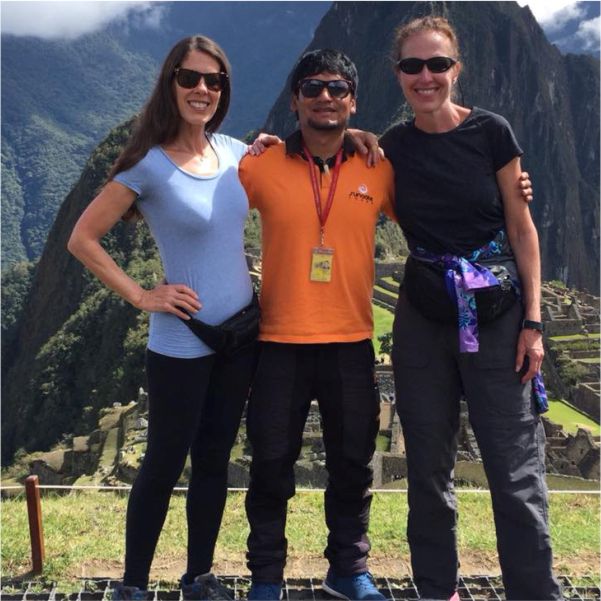 Edy Pumacahua Dueñas
Tour Leader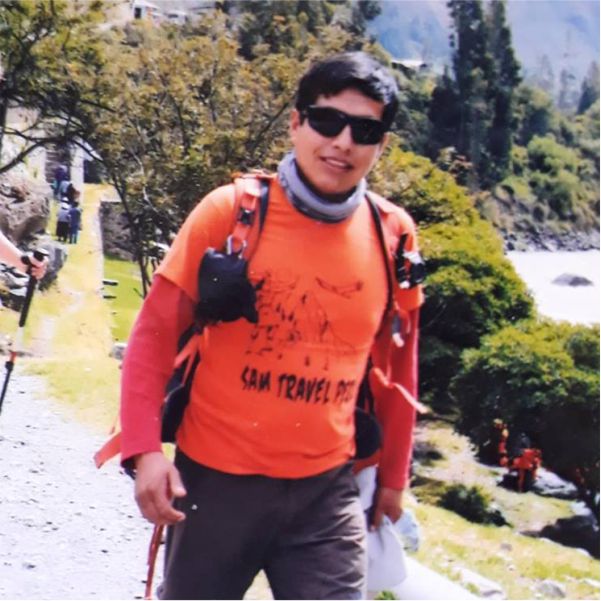 Marcelino Alcca Challco
Tour Leader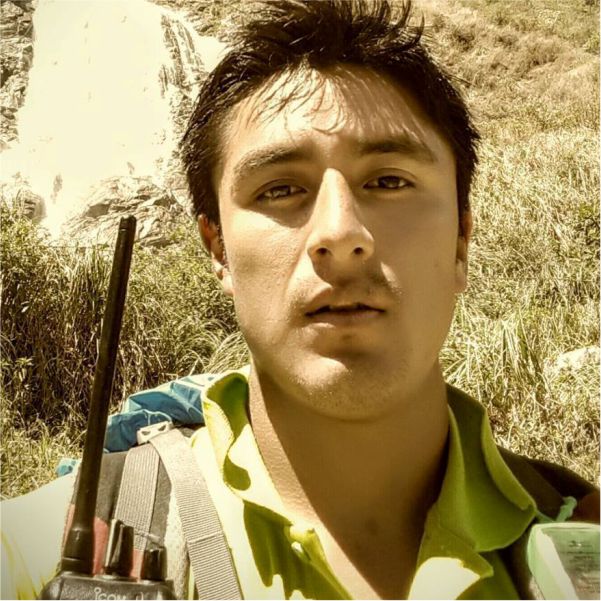 Elio N. Quispe Fernandez
Tour Leader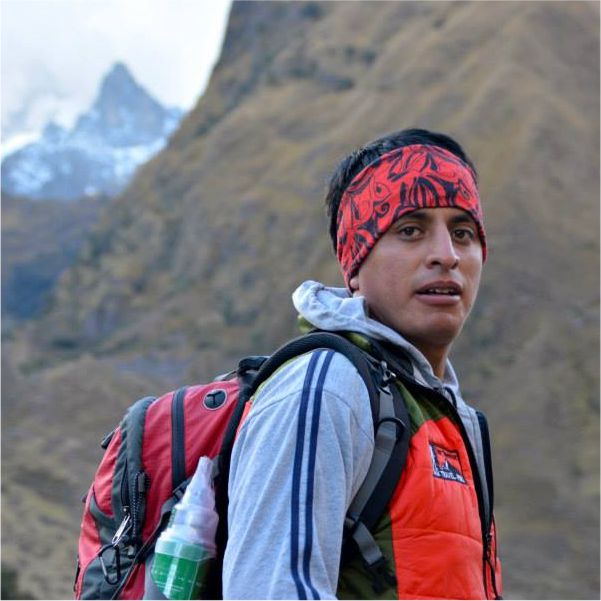 Miguel Quispe Mayorga
Tour Leader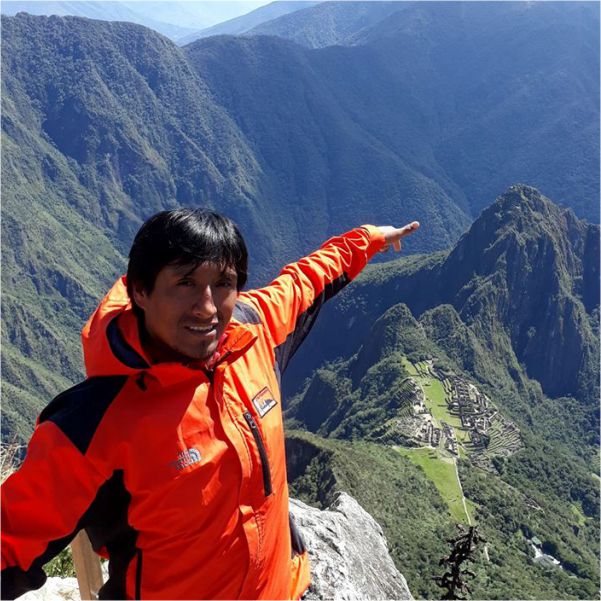 Wilber Carrasco Huaman
Tour Leader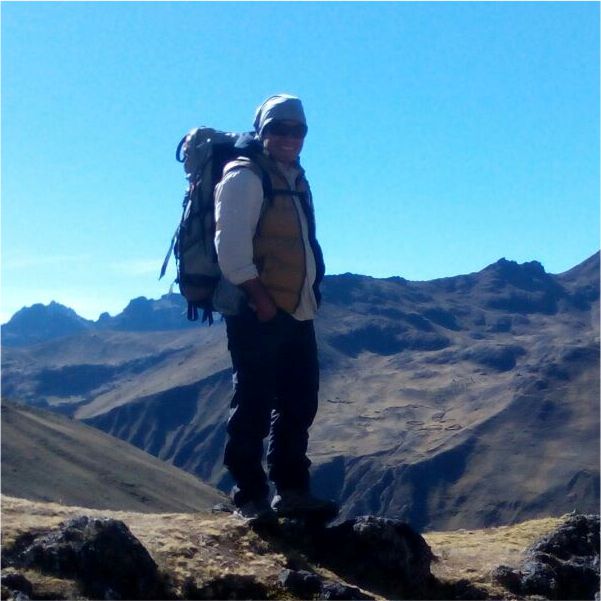 Ronald Troncoso Santos
Tour Leader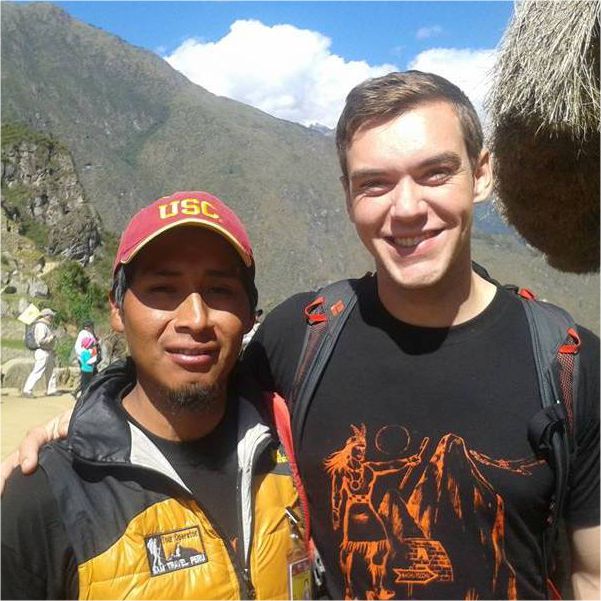 Elio Roque Gota
Tour Leader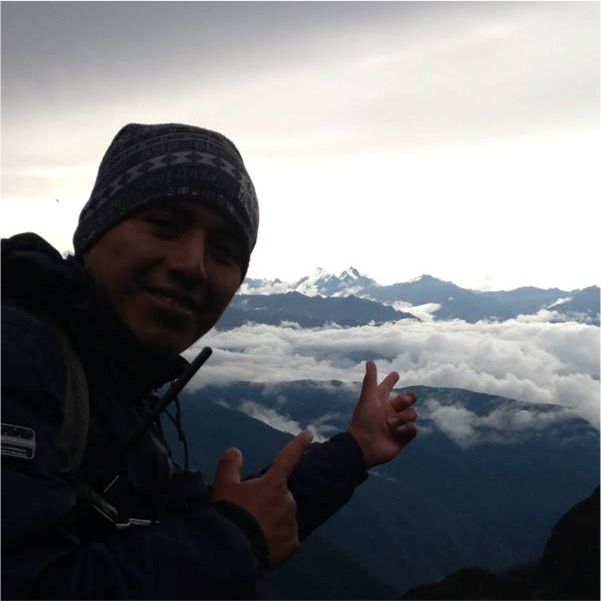 Adolfo Arce Quispe
Tour Leader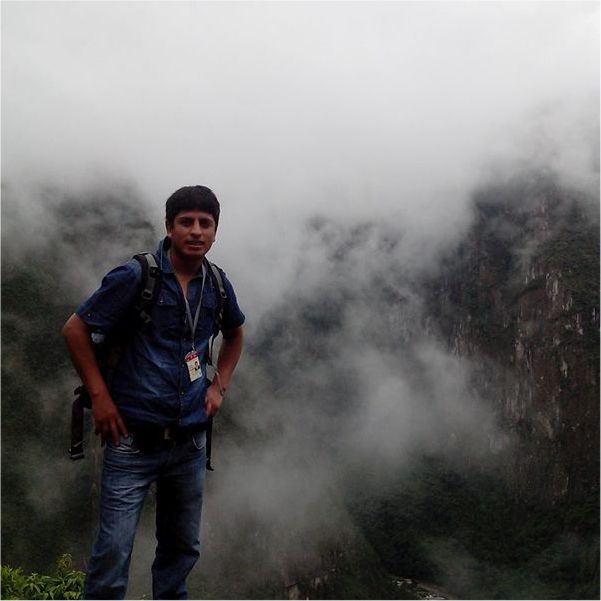 Miguel Quispe
Tour Leader
OUR COOKS
Our gourmet professional Cooks create delicious and abundant Buffet style meals on our treks. They prepare both Peruvian and International Cuisine and they prepare their delicious meals from a mixture of local and exotic products. They are also knowledgeable in the preparation of vegetarians meals and special diets.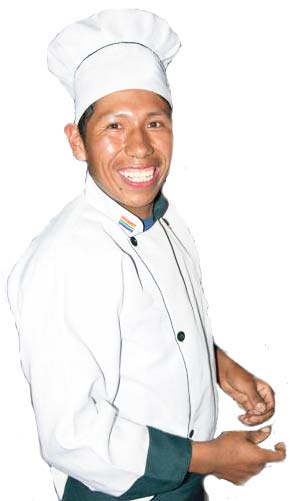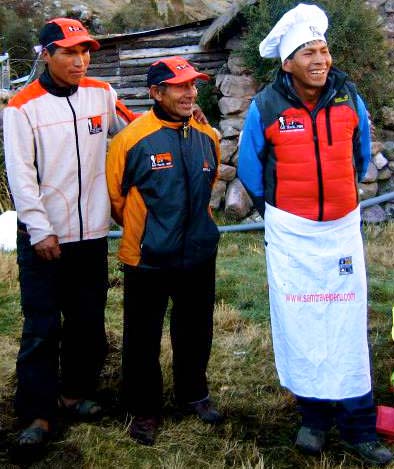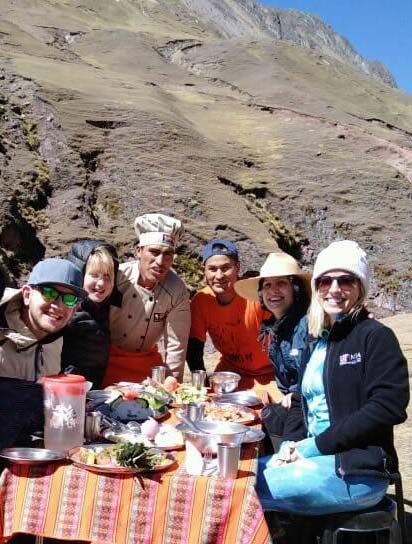 OUR PORTERS
We employ around 90 porters. They all are farmers by trade and are native quechua speakers. They are mainly from the three villages of Huacawasi, Calca and Patacancha. Along the Inca trail they are called our "Orange Machine" our Super Porters. Our incredible porters are ready to carry your camping gear, food at all times and they are happy to help you with your necessities. It is important to us that we employ porters from the local villages, because by doing so we are supporting their local economies and supplying them with a reliable income.
Most of them have more than 6 children and need employment. SAM Travel Peru makes sure that all of our porters families are supported and ensure the children are educated and supplied with necessary equipment like books and notebooks.
¨Remember the survival of the Inca trail would be impossible if these local people were not with you.¨