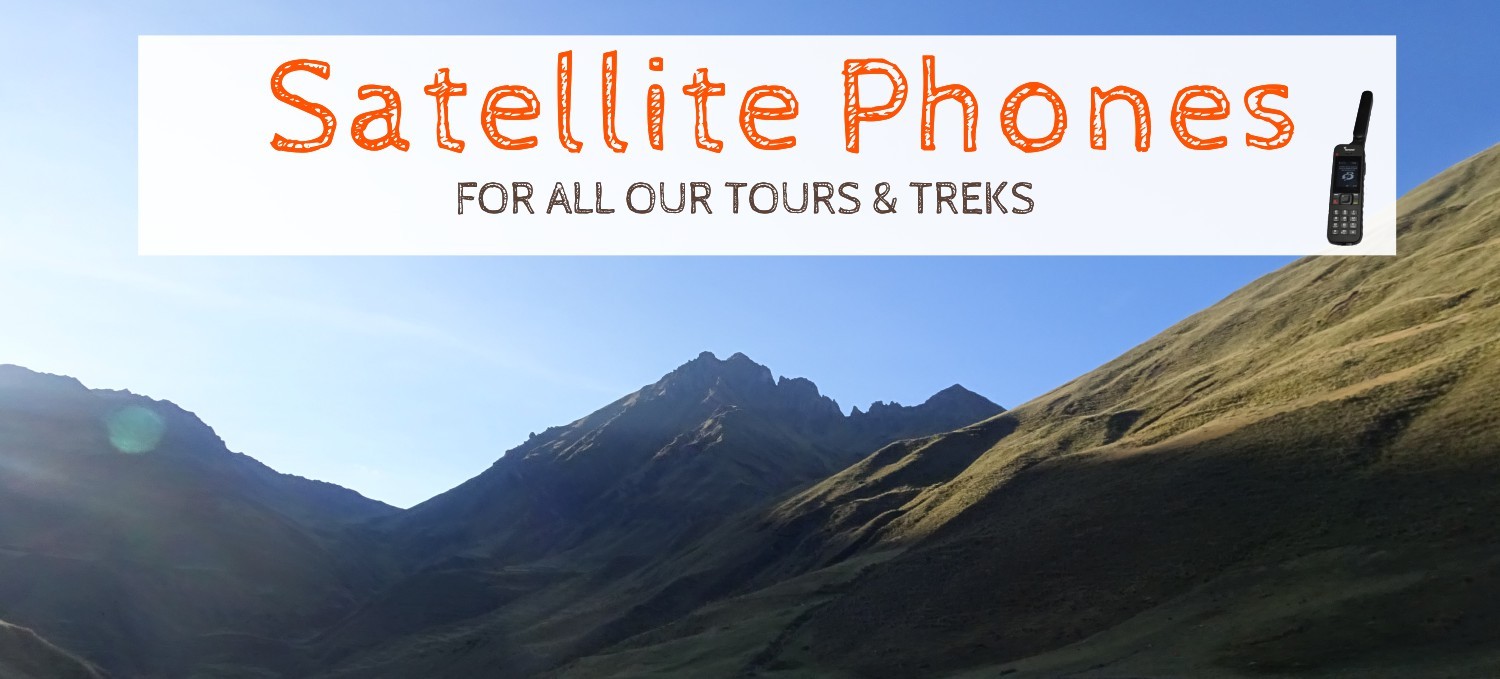 ANNOUNCING OUR NEW SATELLITE PHONES
Our trekkers usually want to "Get off the beaten track" and that is why they are booking with us. However, that means that they are hiking through the remote Andes Mountains perhaps on the Classic Inca Trail, Lares Trek or Salkantay trek. Although, the most common issue on our treks is a bit of altitude sickness, we want to be prepared for any possible emergency and have contact with emergency services if needed. SAM Travel Peru has invested in Satellite Phones because we put your safety first on our treks. The satellite phones will be used on all of our treks of 3 or more days. Each of our guides will carry a fully charged and ready for use satellite phone with them.
Even though the satellite phones are for emergencies, we will also be allowing our trekkers to use them for personal calls. For example, if they need to get in contact with their family for their peace of mind or even if they are just excited to report that they made it over the pass on their trek or they had an exciting experience on their trek that they cannot wait to share with friends or family. We hope they can still stay disconnected from the stress of work and other responsibilities and just relax and enjoy their trek.
The cost per minute will $2.00 per minute which can be paid in cash to your guide on the trek.
Developed By SAM Travel Peru