In January of 2019, new visitation rules and restrictions were put into place for visiting the Machu Picchu archaeological ruins as well as Machu Picchu Mountain and Huayna Picchu Mountain.
These restrictions have caused substantial confusion throughout the Peruvian tourism industry and left many travelers unable to see the remarkable sights they came to visit.
Understanding the reasons for the new rules makes them easier to tolerate but, unless you have a knowledgeable tour guide or tour operator to explain the rules and accompany you to the site, you may not have the experience you were expecting.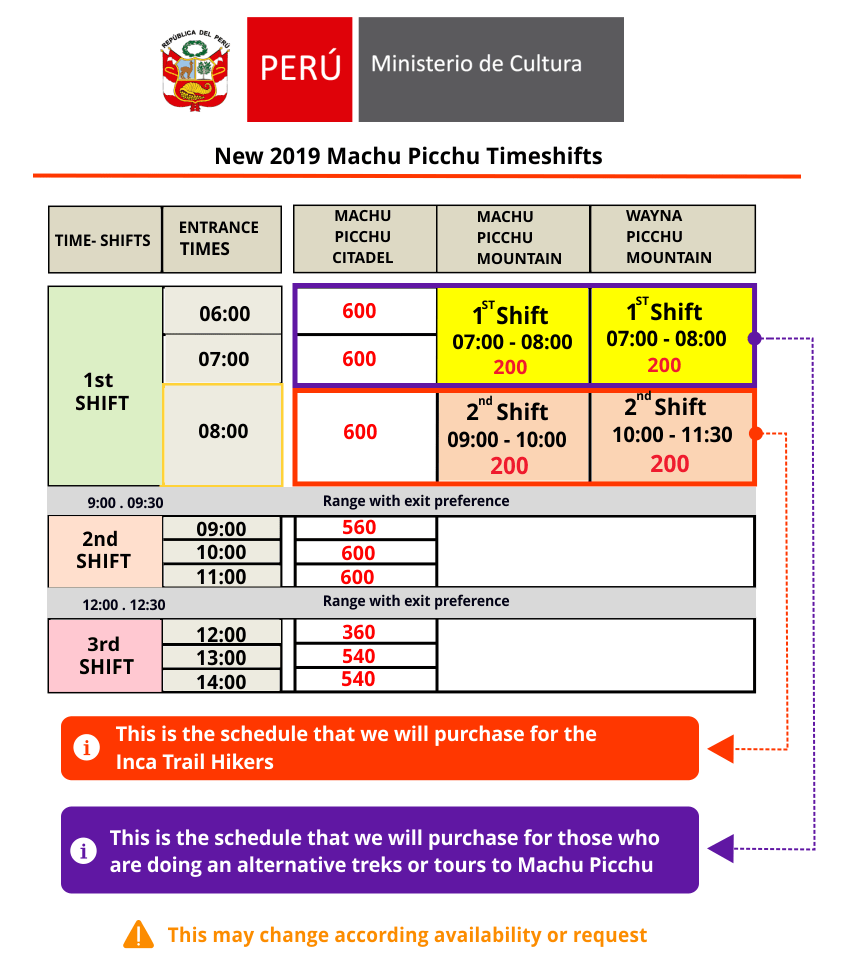 Why New Rules for Machu Picchu Visitors?
In 1983, UNESCO recognized Machu Picchu as a World Heritage Site, calling it "the most amazing urban creation of the Inca Empire."
Since the early 1900s, visitors from around the world have trekked to this astounding site in large numbers. In 2017 alone, almost 1.5 million people visited this culturally and environmentally significant site. The constant volume of visitors has, over time, begun to significantly degrade the site, causing concern about its future.
The new restrictions are designed to reduce the detrimental effects of tourism on Machu Picchu while still providing reasonable access to this in-demand destination.
How Do the New Rules Affect My Trip to Machu Picchu?
Today, visitors are allowed only four hours at the archeological ruins (citadel) and at Machu Picchu and Huayna Picchu mountains. Visitors must be accompanied by a tour guide. A limited number of tickets is available each day and visitors must enter during their designated shifts.
Currently, you can enter into Machu Picchu as follows:
At 6:00
At 7:00
At 8:oo
At 9:00
At 10:00
At 11:00
At 11:00
At 12:00
At 13:00
At 14:00
Within a given shift, visitors must choose a specific hour of arrival (i.e., at 6:00, at 7:00, at 8:00) and a maximum of 300 visitors can arrive at a given hour.
You must also decide whether you want to visit the ruins only or visit the ruins and hike one or both of the mountains, because different types of tickets are required, depending on your preferred agenda.
Finding a Machu Picchu Tour Guide Familiar with the New Restrictions
Unless you have a tour guide or tour operator who is well-versed in the new rules and how they affect treks and tours, you could travel a long way only to be disappointed upon your arrival.
And, unless you arrange your tickets in advance, you could end up not being able to visit the mountain or citadel at all.
SAM Travel Peru, a locally owned and operated Peruvian tour operator based in Cusco, uses an innovative approach to provide our clients with extended access to these sites without circumventing the new restrictions.
Our college-educated, English-fluent tour guides also have a clear understanding of what visitors are allowed to bring in with them as well as the route they must follow once inside the site. To make the most of your trip – and to avoid getting caught unawares by the new rules and restrictions – trust the local experts at SAM Travel Peru for your trip or trek to Machu Picchu.