Salkantay Trek vs Inca Trail to Machu Picchu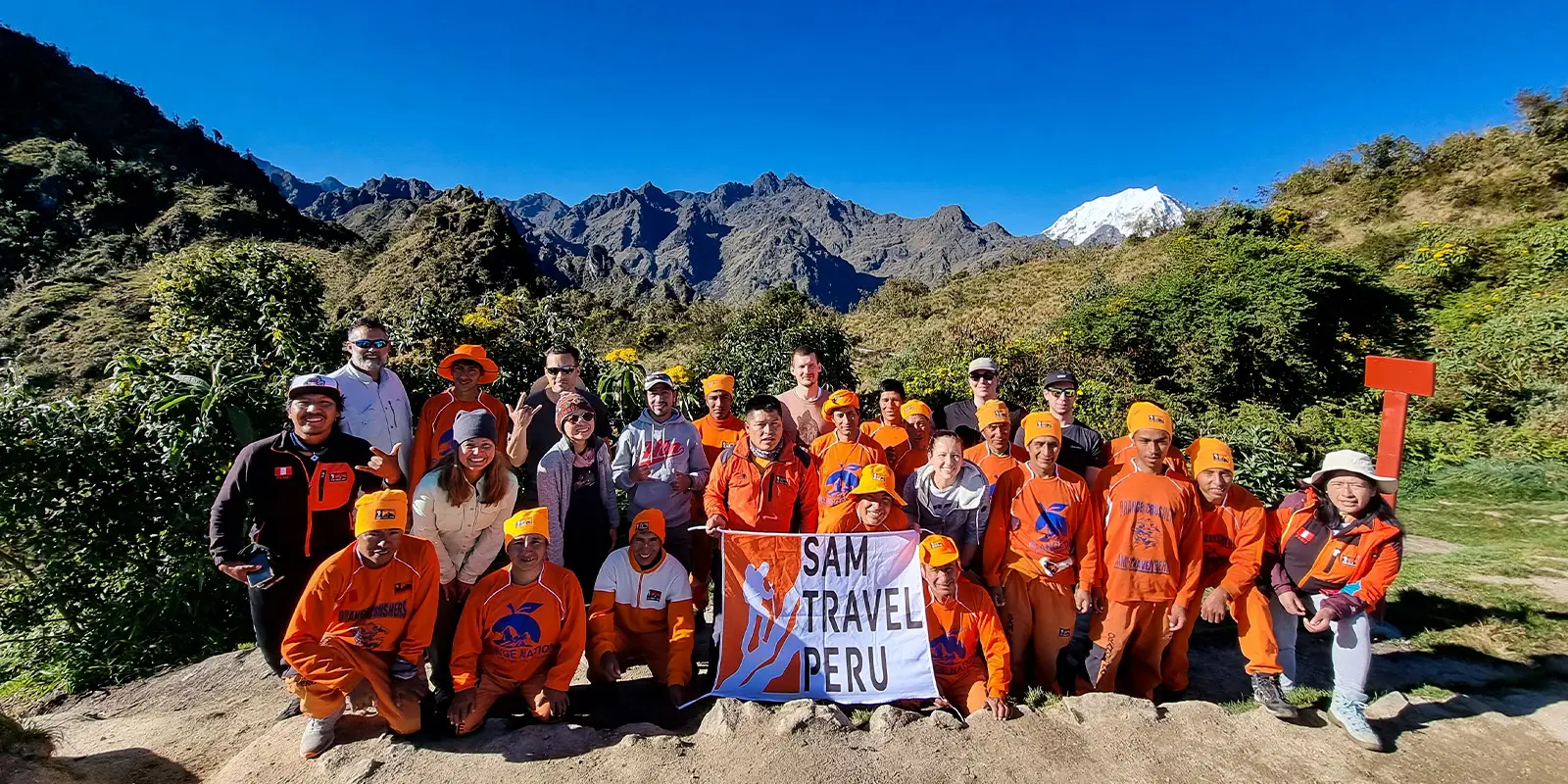 Salkantay Trek vs. Inca Trail: A Comprehensive Comparison for hiking to Machu Picchu.
Peru's magnificent Andean landscape and rich cultural heritage have long attracted adventurous travelers seeking to explore its iconic ancient ruins. Two of the most famous trekking routes in Peru are the Salkantay Trek and the Inca Trail. Each offers a unique and rewarding experience, catering to different preferences and abilities. In this comparison, we'll delve into the distinctive features of both treks to help you decide which one suits your interests and aspirations best.
Salkantay Trek
The Salkantay Trek is an exhilarating alternative to the classic Inca Trail, traversing the breathtaking Salkantay Mountain, standing tall at 6,271 meters (20,574 feet). This trek typically spans 4 to 5 days, taking trekkers through diverse landscapes, including high-altitude mountain passes, lush cloud forests, and remote Andean villages.
Highlights:
Salkantay Mountain: Trekkers will be awestruck by the sheer beauty and imposing presence of Salkantay, an important sacred mountain in Andean culture.
Humantay Lake: A beautiful glacial lake located in the Andes Mountains of Peru
Scenic Diversity: The trail offers varied scenery, from snow-capped peaks to tropical rainforests, creating a unique and ever-changing trekking experience.
Fewer Crowds: Compared to the Inca Trail, the Salkantay route sees fewer trekkers, making it an attractive option for those seeking a more secluded journey.
Challenging Terrain: While the Salkantay Trek is open to all fitness levels, it may be more physically demanding due to the higher altitudes and steep ascents.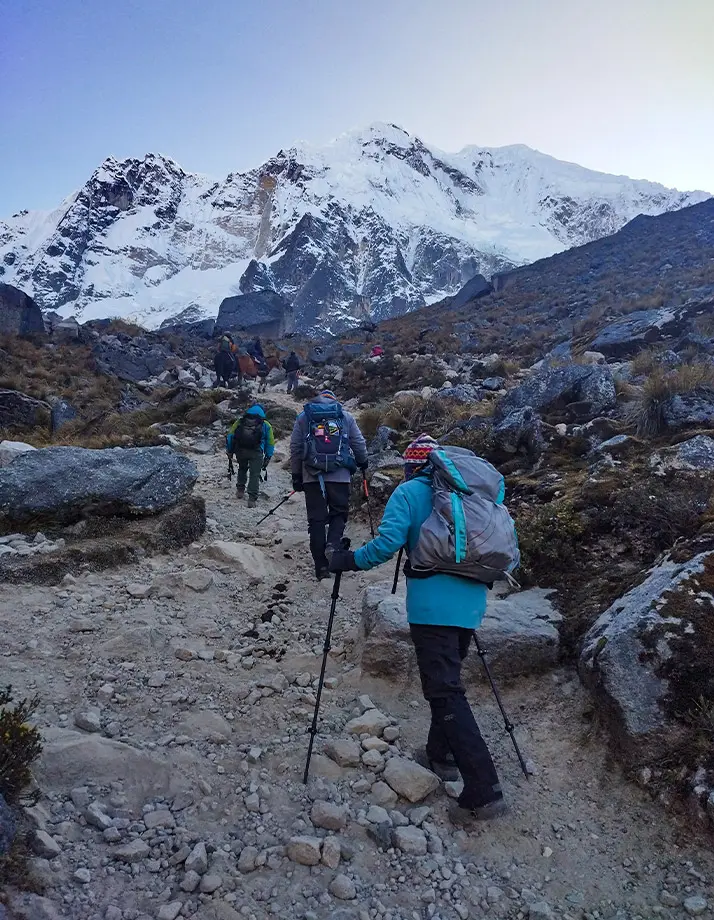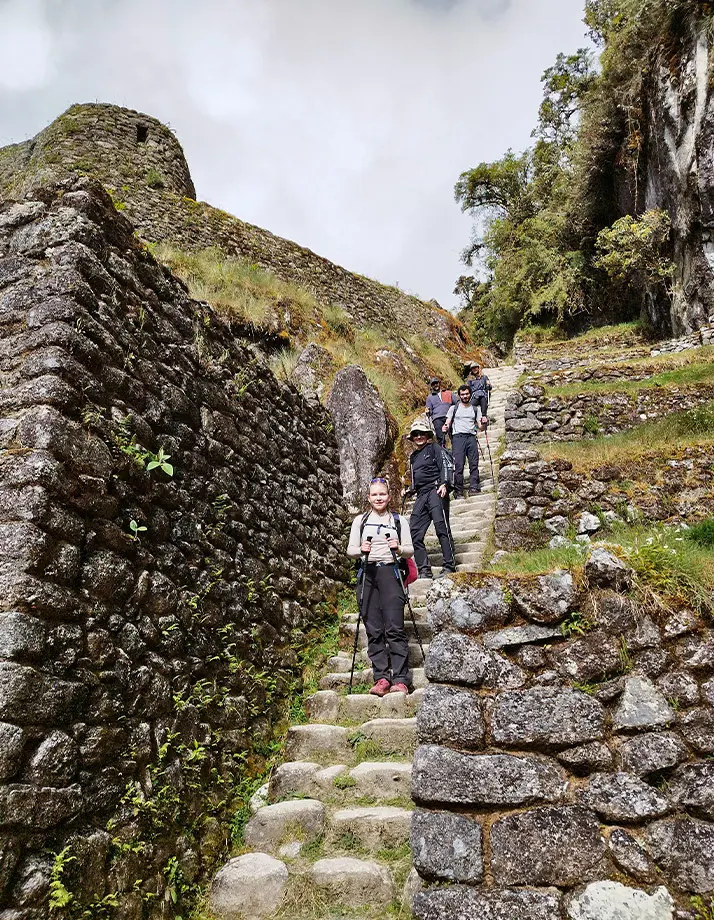 Inca Trail
The Inca Trail is the most famous and iconic trek in Peru, offering a historical pilgrimage to the renowned ancient Inca city of Machu Picchu. This classic route typically lasts for 4 days and covers approximately 43 kilometers (26.7 miles) of ancient stone-paved pathways.
Highlights:
Machu Picchu: The highlight of the Inca Trail is the rewarding arrival at Machu Picchu, an awe-inspiring UNESCO World Heritage Site and one of the New Seven Wonders of the World.
Historical Significance: The trail provides trekkers with an immersive experience into Incan history and culture, passing by various archaeological sites along the way.
Well Developed Infrastructure: The Inca Trail benefits from well-established facilities, such as campsites and amenities, catering to a more comfortable trekking experience.
Permit Restrictions: Due to its popularity, obtaining permits for the Inca Trail requires advanced booking and limited spots are available each day.
Choosing between the Salkantay Trek and the Inca Trail ultimately depends on your preferences and priorities. If you seek a more off-the-beaten-path adventure, embracing diverse landscapes and cultural encounters, the Salkantay Trek might be your ideal choice. On the other hand, if you yearn for the allure of ancient history, a well-trodden path leading to the majestic Machu Picchu, the Inca Trail will fulfill your wanderlust. Whichever you choose, both treks offer a profound and unforgettable experience that will forever remain etched in your memory.
Salkantay Trek to Machu Picchu
Inca trail to Machu Picchu