If you're considering a trek or tour to Machu Picchu or a hike on the Inca Trail, you might be tempted to plan your own trip and go it alone. Before you make any decisions, however, it's important to understand what you can and cannot do without a fully licensed tour operator like SAM Travel Peru.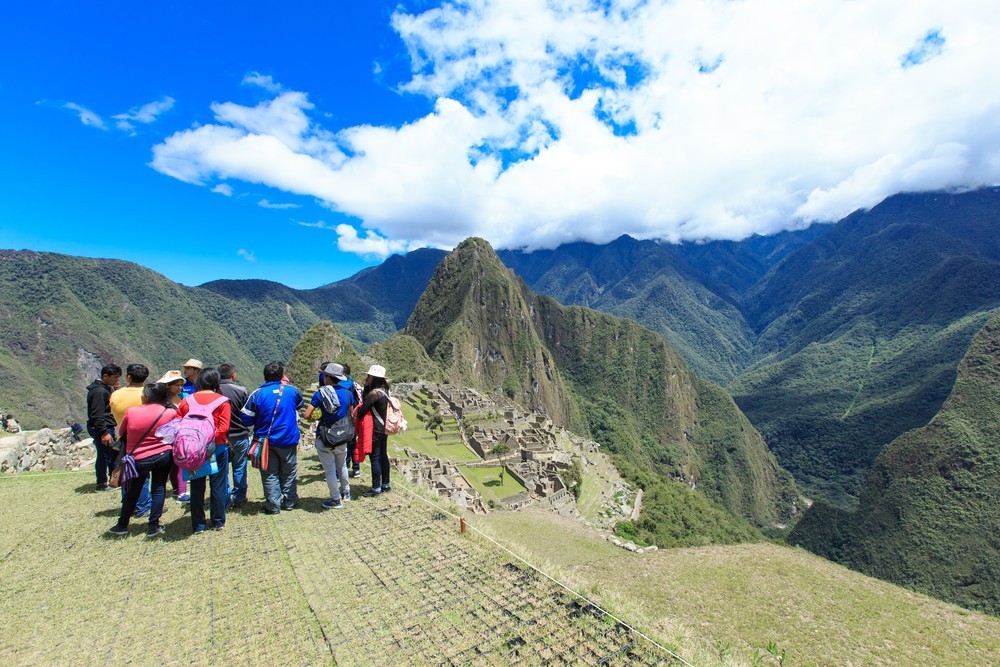 Do You Need a Tour Guide for an Inca Trail Trek?
No matter how experienced you are as a hiker or how much you'd like to trek the Inca Trail without a guide, the official Inca Trail regulations require all hikers to be a part of an organized group led by a duly licensed and authorized tour guide.
Because only a limited number of companies have the required licensing and authorization, you must do your research and choose your tour agency carefully. Only licensed providers can purchase the necessary permits. Double-check that your agency is purchasing the permits, because they sell out quickly.
You must also be careful when booking your trek because, unless you book with a direct provider of a Classic Inca Trail Trek, you will be handed off to an unknown third-party tour agency.
It's also important to note that tour operators are allowed to book up to 16 hikers per trek. If you find yourself in a group that size, you may not have a good experience if not enough guides, porters and other support team members are present. Likewise, some companies have last-minute cancellation policies if not enough people book a trek. That means you could pay your money and arrive, only to find your trip has been canceled..
Can You Visit Machu Picchu Without a Tour Operator?
New regulations were instituted in 2019 that severely limit the number of daily visitors allowed to purchase entrance tickets and how long you are allowed to remain after entry.
The rules also require that you have a guide to accompany you. You may read online that this rule has not been strictly enforced in the past but, today, enforcement has become the rule rather than the exception. Imagine arriving in hopes of being given an exception, only to find yourself turned away at the entrance once you've already purchased your tickets.
You must also have specific paperwork to enter, including a physical entrance ticket and your valid original passport. An experienced local tour operator will ensure that everything is in order for you to enter and to stay for the duration you prefer, depending on your goals once inside.
How to Choose the Right Tour Company for Your Trip
If you aren't familiar with Peruvian tourism, you might fall into some of the most common traps. This can lead to bitter disappointment and even prevent you from being able to hike Machu Picchu Mountain or Wayna Picchu Mountain or visiting the Citadel.
A local Peruvian tour operator understands all the rules and regulations and will ensure that you have the right tickets and permits. The popular dates and times sell out almost instantly but an experienced tourist agency knows how far in advance you need to purchase your permits and which ones you need.
Look for a tour operator who specializes in high-quality tours and treks, with small groups and guaranteed tours, even if only two people book the tour. Look for a tour company that hires professional local guides who are fluent in English and provides private van transfers, not local bus transportation.
At SAM Travel Peru, we specialize in all-inclusive adventure and luxury trekking packages, offering private and semi-private tours. Our extensive experience allows us to provide the safe, culturally rich experience you seek. Contact us today, because tickets for the 2020 4-day Classic Inca Trail trek will be sold out in a matter of days. When you need the best tour operator for your Inca Trail trek or tour to Machu Picchu, remember the experts at SAM Travel Peru.