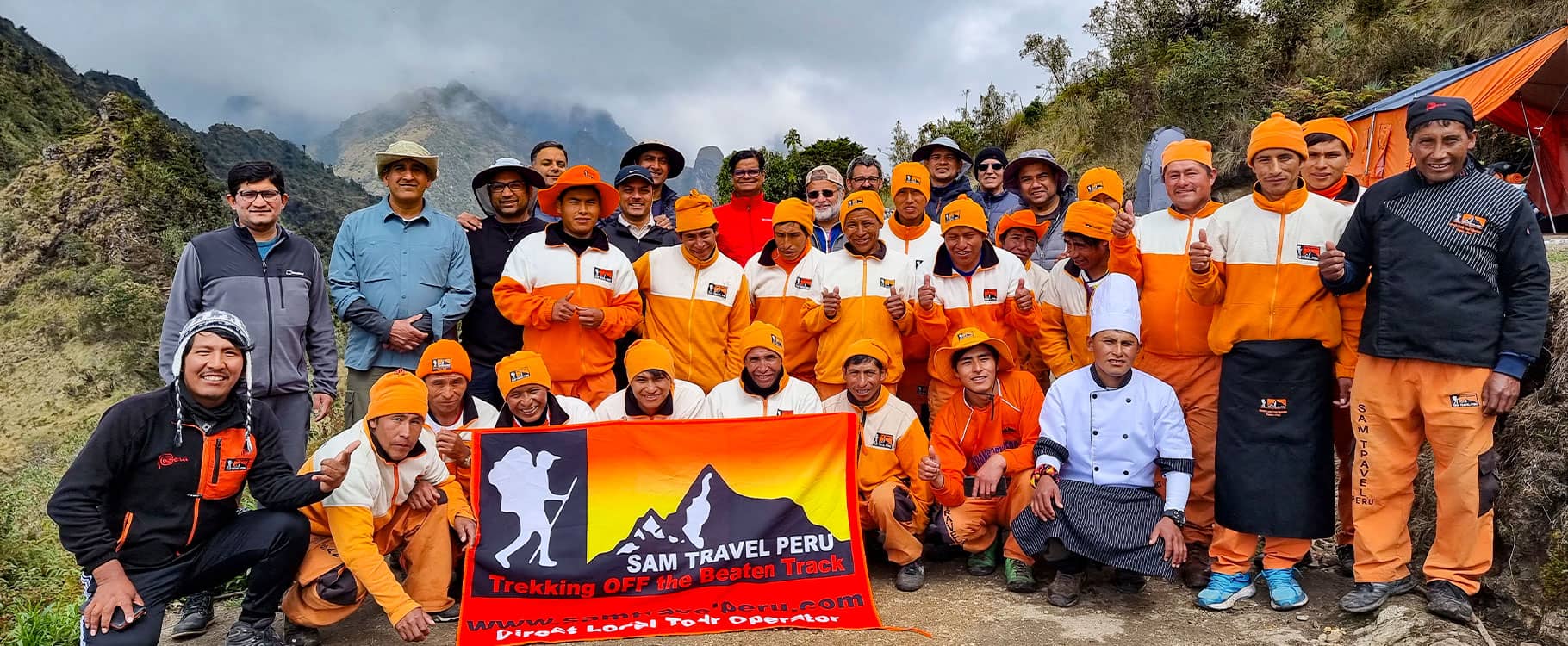 THE # 1 TOUR OPERATOR OF PERU
Best Inca Trail Tours
Leading the Way in Sustainable Tourism and Community Projects in Peru
Real Value
Logistics = sorted. No hassle, no number crunching, no going hungry. You're safe with us.
Real Passion
Adventures supercharged by Trip Leaders who lead, who inspire and 100% have your back.
Real Moments
Delve deeper. Meet the locals. Swim, fly, explore, embrace it all. Now is your chance.
Follow in the footsteps of the Incas. In their wisdom, they decided against sticking to the valley path and chose to take the scenic high road on their journey to the Lost City of Machu Picchu. See the best Inca Trail treks to Machu Picchu bellow.
The Incas carved the iconic trail along a ridge that descended from the sacred summit of Salkantay and culminated at the 15th century citadel which was built for the Inca emperor Pachacuti.
Explore these historic paths which wind through the mountain scenery dotted with unique stone outposts. These markers were built by the Incas to point out a mountain view or natural wonder. See how they precariously perch on narrow ledges or spill down plunging slopes with water channels flowing through them.
We have chosen the five best trails, whatever your ability or budget, which will lead you to Machu Picchu high on the mountain ridge, 2,430 metres above sea level, voted as one of the new seven wonders of the world. 
Your adventure. Our expertise.
WHY TRAVEL WITH SAM TRAVEL PERU?
Superior Service
Custom itineraries designed just for you
Sustainable Travel
Conserving wildlife and supporting communities
Inca Trail Specialists
12+ years on the trail knowledge and experience
100% value for maney
Peace of mind with your money, Secure in hands you can trust.