If you're thinking about the 4 day Inca Trail to Machu Picchu in 2020, you don't have too much time left to plan and book your tour.
This magical adventure is the most popular hike of South America, allowing you to walk in the footsteps of the Incas on a trail that dates back almost a millennium. This scenic hike leads directly through the Sun Gate and into the legendary seat of the Incan Empire, the majestic Machu Picchu Citadel.
A 4-day trek on the Classic Inca Trail provides the most immersive experience and a sense of accomplishment that almost defies description. However, unless you research your options and choose the right tour company for your adventure, you could miss out on some of the most significant experiences of the trek.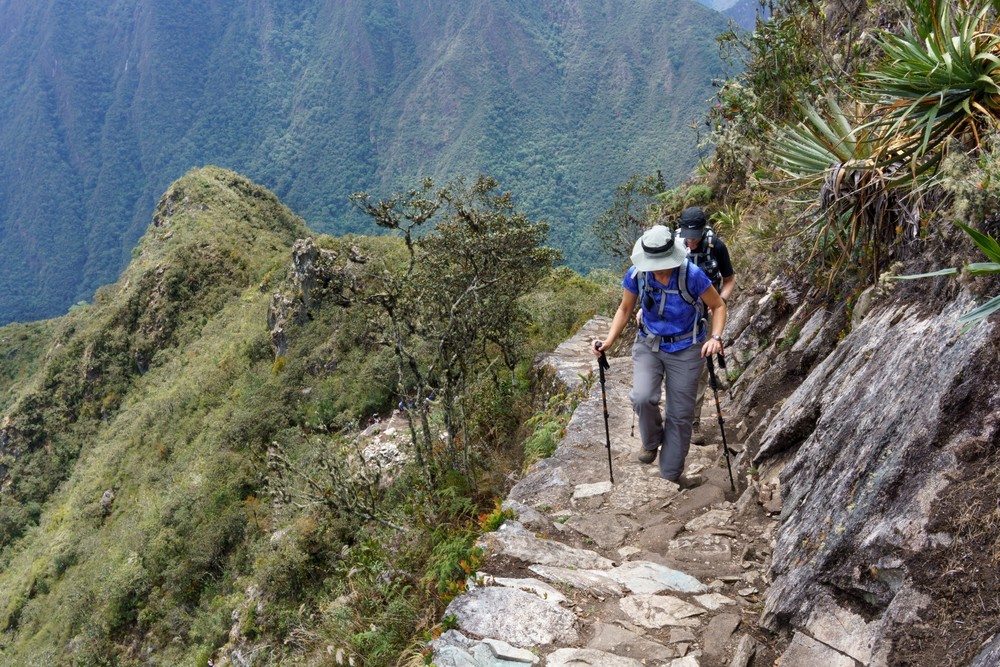 Highlights of a 4 Day Inca Trail to Machu Picchu Trek
The archaeological treasures and ecological diversity of the Inca Trail are unparalleled in the world.
On your adventure, you will experience ten different ecological zones, ranging from tropical forests to glacial peaks. The Machu Picchu historical sanctuary is home to more than 200 different species of orchids and more than 450 bird species. In addition to dozens of archaeological sites, the area is crisscrossed with ancient Incan travel routes and majestic rivers.
Along the way, you will have the opportunity to camp in small villages that you would otherwise never have the chance to experience. You will gaze out over life-changing views of snow-capped mountain peaks, canyons and even a cloud forest!
Look for a High-Quality Inca Trail Trek Experience
Take the time to really compare what you will be getting before you book your adventure, because not all Inca Trail adventures are created equal.
Small groups are key to having the best possible experience. More than eight people per tour group and your ability to have a truly personal experience begins to dissolve. You'll also want to choose a tour operator with a focus on safety and convenience. Satellite phones for safety, English-speaking guides and porters are all features that indicate you're on the right track.
Booking a high-quality trek doesn't have to break the bank. In fact, you can find exceptional adventure tours to Machu Picchu for less than you might expect. The secret to having a truly memorable trip isn't in the cost of the adventure, but which guide you choose to lead your trek.
Choosing a Tour Company for Your 2020 Inca Trail Trek to Machu Picchu
Look for a locally owned and operated Peruvian tour operator. This ensures that your booking costs stay in the local area and provide economic benefit to the community. Your tour operator must also be intimately familiar with the new Machu Picchu access restrictions and regulations. Otherwise, you could reach your destination only to find the bitter disappointment of not being able to visit the Citadel or hike Machu Picchu Mountain or Wayna Picchu Mountain.
SAM Travel Peru, a preferred local tour operator based in Cusco, provides high-quality adventures that are unique to our company. Our college-educated, English-speaking guides are trained in CPR and place their primary focus on the safety of our guests. Our bookings are filling up quickly right now so don't delay. Contact us or visit our website to learn more, or to book your 4 day Inca Trail to Machu Picchu today.