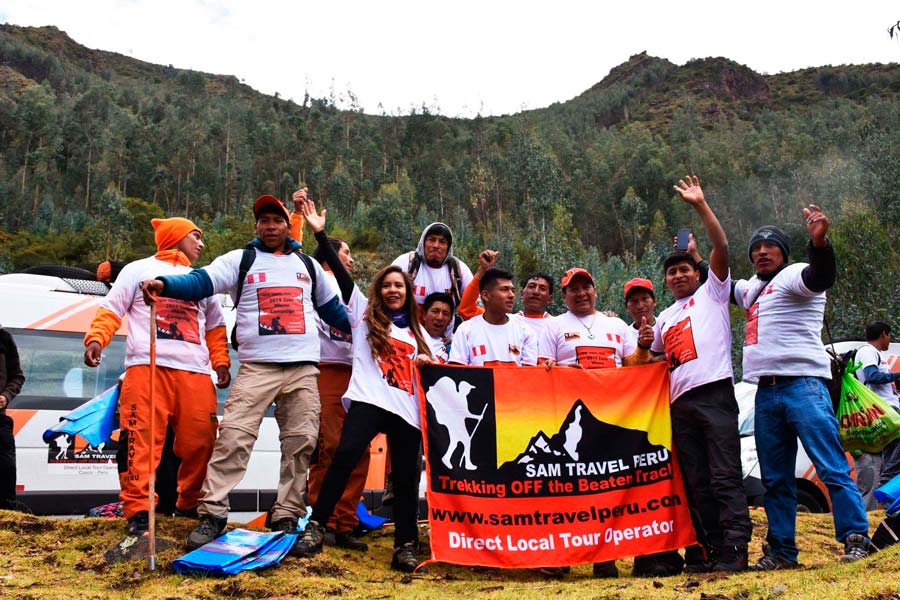 "Make your own footprint and come share a day with us… A day of fun as well as adventure"
Saul from Sam Travel Peru holds his culture dear to his heart. He believes money comes and money goes, but our earth, there is only one and she is the sustainable resource to our life force and our children's future.
"My part is to lead by example by being a responsible tourism tour operator. As so many nomads trek through our Andes day after day we want to share our love, respect and commitment to our communities and environment with them inviting everyone to a huge celebration to give thanks by holding an event wrapped over a day to clean up the rubbish and clean up our trails."
Our social projects offer a link of common goals between visitors and the Andean communities and realization that by working together we can create a better world.
Having a clean up day demonstrates that people across the planet are willing humanitarians and have the same desire to help protect the things they love. It is the embodiment of our commitment to making a positive and sustainable contribution to the quality of life for rural Andean communities.
Its a free social day with a sense of purpose to get involved in. A day to remember, make connections with locals and to Give back as people from all around the globe clean up the communities through which we trek!