Is a Tour Operator Required to See Machu Picchu or the Inca Trail?
If you're considering a trek or tour to Machu Picchu or a hike on the Inca Trail, you might be tempted to plan your own trip and go it alone. Before you make any decisions, however, it's important to understand what you can and cannot do without a fully licensed tour operator.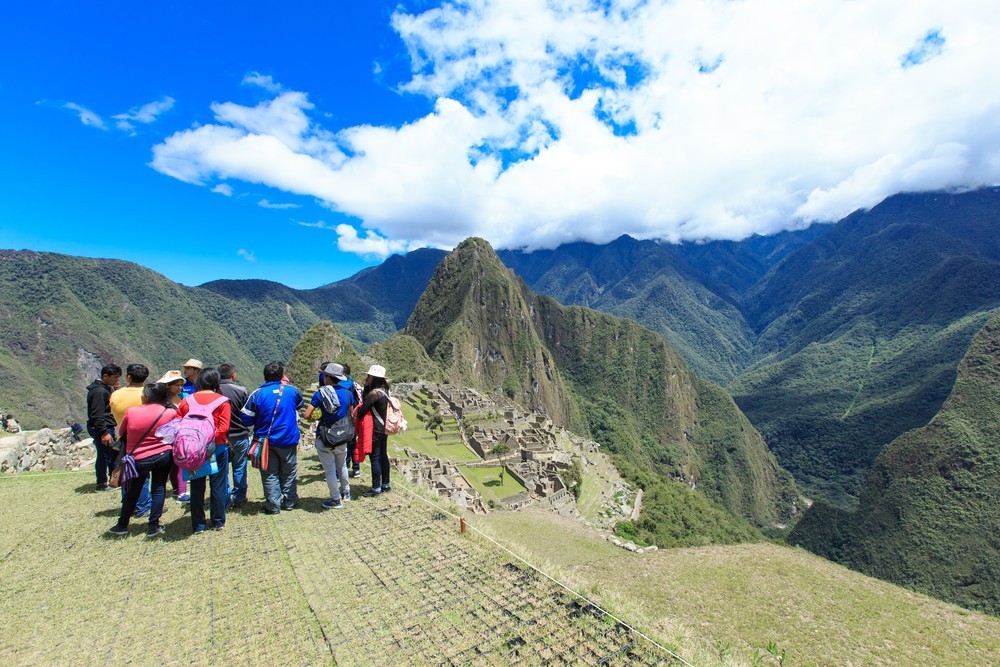 Do You Need a Tour Guide for an Inca Trail Trek?
No matter how experienced you are as a hiker or how much you'd like to trek the Inca Trail without a guide, the official Inca Trail regulations require all hikers to be a part of an organized group led by a duly licensed and authorized tour guide.
Because only a limited number of companies have the required licensing and authorization, you must do your research and choose your tour agency carefully. Only licensed providers can purchase the necessary permits. Double-check that your agency is purchasing the permits, because they sell out quickly.
You must also be careful when booking your trek because, unless you book with a direct provider of a Classic Inca Trail Trek, you will be handed off to an unknown third-party tour agency.
It's also important to note that tour operators are allowed to book up to 16 hikers per trek. If you find yourself in a group that size, you may not have a good experience if not enough guides, porters and other support team members are present. Likewise, some companies have last-minute cancellation policies if not enough people book a trek. That means you could pay your money and arrive, only to find your trip has been canceled..
Can You Visit Machu Picchu Without a Tour Operator?
New regulations were instituted in 2019 that severely limit the number of daily visitors allowed to purchase entrance tickets and how long you are allowed to remain after entry.
The rules also require that you have a guide to accompany you. You may read online that this rule has not been strictly enforced in the past but, today, enforcement has become the rule rather than the exception. Imagine arriving in hopes of being given an exception, only to find yourself turned away at the entrance once you've already purchased your tickets.
You must also have specific paperwork to enter, including a physical entrance ticket and your valid original passport. An experienced local tour operator will ensure that everything is in order for you to enter and to stay for the duration you prefer, depending on your goals once inside.
How to Choose the Right Tour Company for Your Trip
If you aren't familiar with Peruvian tourism, you might fall into some of the most common traps. This can lead to bitter disappointment and even prevent you from being able to hike Machu Picchu Mountain or Wayna Picchu Mountain or visiting the Citadel.
A local Peruvian tour operator understands all the rules and regulations and will ensure that you have the right tickets and permits. The popular dates and times sell out almost instantly but an experienced tourist agency knows how far in advance you need to purchase your permits and which ones you need.
Look for a tour operator who specializes in high-quality tours and treks, with small groups and guaranteed tours, even if only two people book the tour. Look for a tour company that hires professional local guides who are fluent in English and provides private van transfers, not local bus transportation.
At SAM Travel Peru, we specialize in all-inclusive adventure and luxury trek packages, offering private and semi-private tours. Our extensive experience allows us to provide the safe, culturally rich experience you seek. Contact us today, because tickets for the 2020 4-day Classic Inca Trail trek will be sold out in a matter of days. When you need the best tour operator for your Inca Trail trek or tour to Machu Picchu, remember the experts at SAM Travel Peru.
Environmental & Social Responsibility in Machu Picchu, Peru Tours
Today more than ever, visitors to Machu Picchu – and the tour companies that assist them – must practice environmental and social responsibility.
Sometimes referred to as eco-tourism, these principles and practices allow visitors to enjoy a rich, interactive experience without exerting any adverse effects on the culture, economy, social structure or natural environment of this unique locale.
At SAM Travel Peru, we are committed to operating under truly sustainable principles. As a local tour operator based in Cusco, we lead by example with our environmentally and socially responsible practices, fostering understanding, awareness and respect for this incomparable region.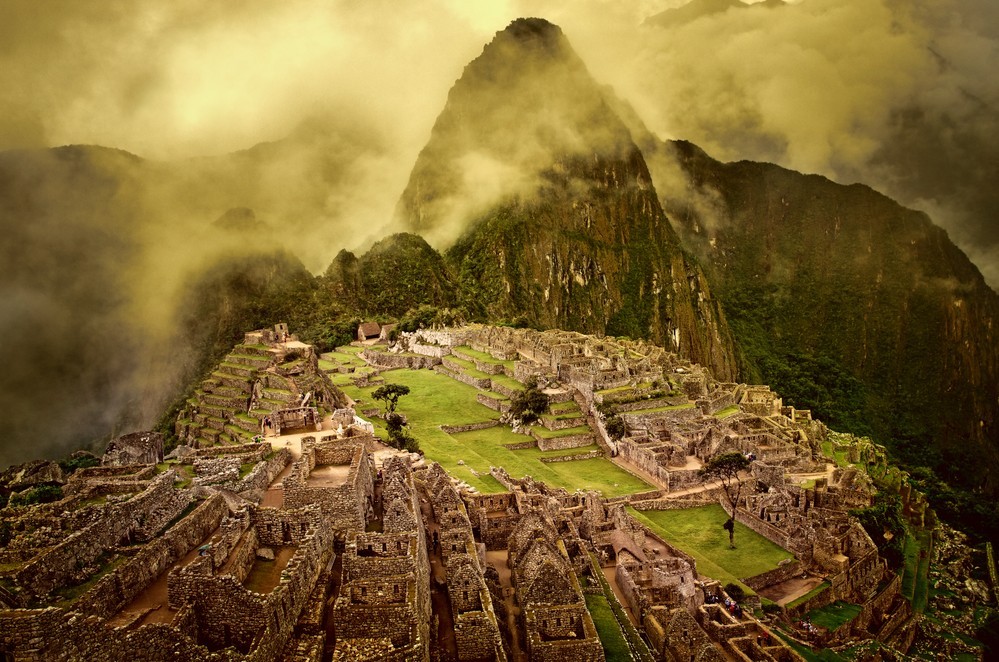 Eco-Tourism & Machu Picchu
Whether you prefer eco-tourism or ecotourism, this phrase is used often by tour companies around the world. For tour operators providing treks and trips to Machu Picchu and the surrounding areas, it's even more common – and for good reason.
A UNESCO World Heritage Site, Machu Picchu faces countless risks due to its popularity as a tourist destination. Unless tour companies exercise great care, this fragile site and the pristine environment of the region may become irreparably damaged.
Not only do the ruins and environment face risks but the culture of the region and the well-being of its indigenous peoples are also vulnerable in a variety of significant ways.
Why We Must Be Environmentally & Socially Responsible
Environmental responsibility is critical for anyone visiting Cusco, Machu Picchu and any of the surrounding areas. The onus is on tour companies to ensure that their operations have no negative effect on the area. This includes everything from ensuring that guests follow established trails to leaving no litter or other remnants behind as we trek through this fragile environment.
Social and economic responsibility helps ensure the financial stability of the local area. Keeping tourist dollars in the local communities ensures that residents have the resources necessary to sustain their lives and well-being. Interaction between tourists and local residents must not have a negative effect on the traditional values and culture of the region.
Choosing a Peruvian Tour Company with Responsible, Sustainable Practices
When you select a local tour operator who is committed to sustainable tourism, you will have the satisfaction of knowing that your visit will have a positive impact on the area, and – ideally – leave things better than you found them upon your arrival.
Here at SAM Travel Peru, each of us is dedicated to the local community, our own team and the clients who trust us to guide them through their treks and tours. We demonstrate our environmental and social responsibility every day, from our most basic operational practices to the special projects we sponsor throughout the year. Whether we're planting trees, sponsoring educational programs for indigenous students or paying our staff a sustainable, living wage, we are committed to ensuring the benefit of local communities and the environment through responsible tourism.
Contact us today to learn more about our commitment to eco-tourism in Machu Picchu, Cusco and in every location where we host tours and treks. We couldn't make a difference for the local communities without the support and generosity of our clients who trust us to guide them on Inca Trail treks and tours to Machu Picchu. We hope you will join us for an upcoming tour, such as our 2020 4-day classic Inca Trail trek to Machu Picchu.
Customized Tour Packages to Peru & Machu Picchu
Boutique travel to Machu Picchu and alternative locations, including luxury and all-inclusive tour and trek packages, might not hit all the highlights that you've dreamed about.
If you encounter this challenge, consider booking a customized tour package. When you work with a tour operator who will work with you to customize the adventure of your dreams, you can rest assured that your trip will be everything you imagined it could be.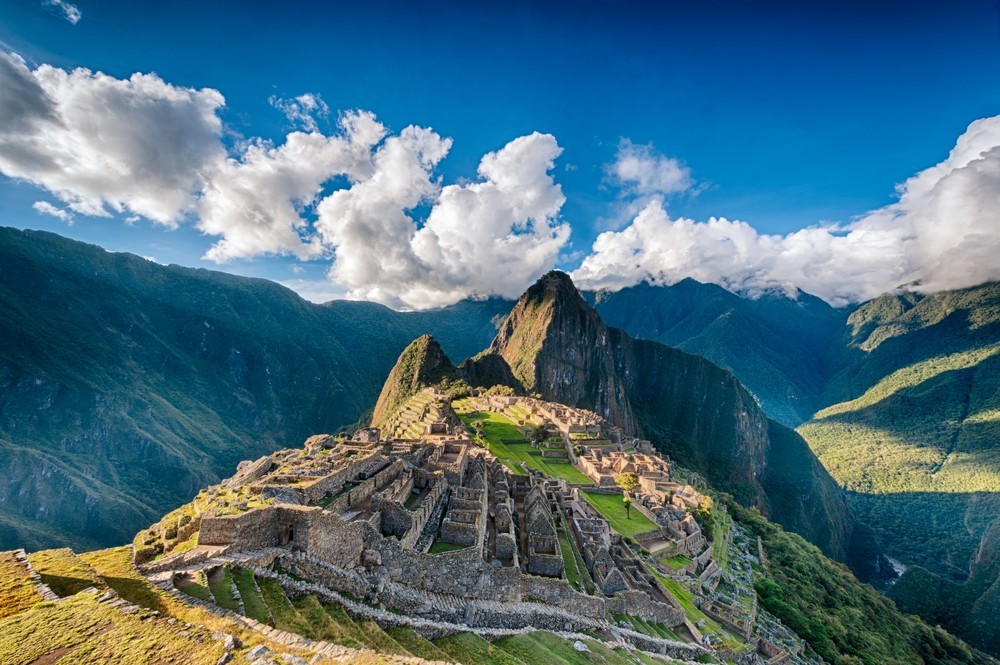 Options for Customizing Your Peru & Machu Picchu Tour Package
The popular Machu Picchu travel options include treks up the Inca Trail to the Citadel and traditional (non-hiking) tours. Most travelers use Cusco as a launching point, and many choose to include the Sacred Valley as a part of their adventure.
That said, you have a virtually endless supply of other locations to visit, including Salkantay, Lares, Huchuy Qosqo, Choquequirao, Ausangate and Rainbow Mountain.
Choquequirao, for example, is home to a truly magnificent archaeological site. You might prefer to add a stop there and take a private tour of the palaces, temple and ritual water fountains. Or perhaps you would prefer to trek from Lares to Machu Picchu, allowing you to meet indigenous peoples in the remote villages along the way.
Designing Your Custom Machu Picchu & Peru Itinerary
Virtually all of southern Peru and the areas surrounding Machu Picchu offer an unbelievable combination of culture, scenery, history and ecological diversity. So much so, in fact, that you may struggle to decide what you want to include in your custom tour or trek itinerary.
You could elect to customize your experience to focus on the areas rich collection of historical archaeology or to experience as much of the local flora and fauna as possible. If you're focused on the hiking prospects, you can choose alternative treks based on your abilities and your taste for adventure.
To get the most out of your customized adventure, find an expert local tour operator and let them help you plan your trip.
Chose Your Custom Machu Picchu Tour Operator Carefully
As simple as it might seem to sit down with a map and plan a trek, local tour guides have the knowledge and experience to ensure that your adventure is as safe and enjoyable as it is exciting.
A local tour operator will work closely with you to customize your experience to the most intricate detail. You will enjoy a level of comfort, convenience and security that you could never hope to achieve on your own or even with a non-local guide. In fact, truly experienced local tour guides – like the experts at SAM Travel Peru – can take you places that other tour companies don't even know about or venture toward.
SAM Travel Peru specializes in all-inclusive adventure and luxury trek packages, including both private and semi-private tours. We are college-educated locals who are committed to environmental and social responsibility as well as the safety and well-being of our guests. We understand how to provide a truly customized, boutique experience that you will never forget.
Contact us today to talk to one of our expert team members, so you can start planning your customized tour of Peru and Machu Picchu.
4-Day Inca Trail to Machu Picchu in 2021
If you're thinking about the 4 day Inca Trail to Machu Picchu in 2020, you don't have too much time left to plan and book your tour.
This magical adventure is the most popular hike of South America, allowing you to walk in the footsteps of the Incas on a trail that dates back almost a millennium. This scenic hike leads directly through the Sun Gate and into the legendary seat of the Incan Empire, the majestic Machu Picchu Citadel.
A 4-day trek on the Classic Inca Trail provides the most immersive experience and a sense of accomplishment that almost defies description. However, unless you research your options and choose the right tour company for your adventure, you could miss out on some of the most significant experiences of the trek.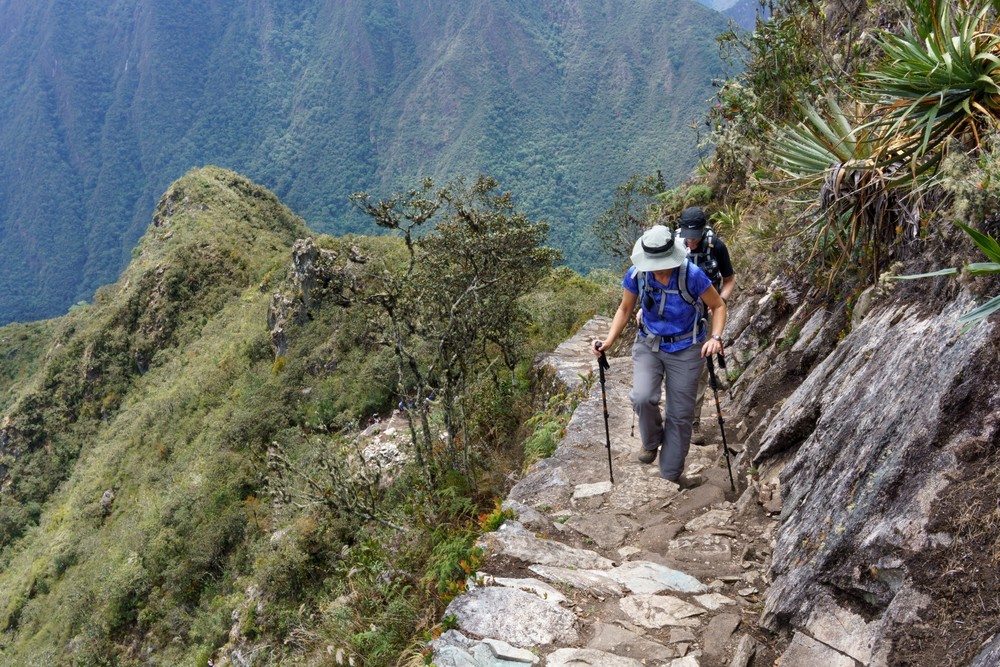 Highlights of a 4 Day Inca Trail to Machu Picchu Trek
The archaeological treasures and ecological diversity of the Inca Trail are unparalleled in the world.
On your adventure, you will experience ten different ecological zones, ranging from tropical forests to glacial peaks. The Machu Picchu historical sanctuary is home to more than 200 different species of orchids and more than 450 bird species. In addition to dozens of archaeological sites, the area is crisscrossed with ancient Incan travel routes and majestic rivers.
Along the way, you will have the opportunity to camp in small villages that you would otherwise never have the chance to experience. You will gaze out over life-changing views of snow-capped mountain peaks, canyons and even a cloud forest!
Look for a High-Quality Inca Trail Trek Experience
Take the time to really compare what you will be getting before you book your adventure, because not all Inca Trail adventures are created equal.
Small groups are key to having the best possible experience. More than eight people per tour group and your ability to have a truly personal experience begins to dissolve. You'll also want to choose a tour operator with a focus on safety and convenience. Satellite phones for safety, English-speaking guides and porters are all features that indicate you're on the right track.
Booking a high-quality trek doesn't have to break the bank. In fact, you can find exceptional adventure tours to Machu Picchu for less than you might expect. The secret to having a truly memorable trip isn't in the cost of the adventure, but which guide you choose to lead your trek.
Choosing a Tour Company for Your 2020 Inca Trail Trek to Machu Picchu
Look for a locally owned and operated Peruvian tour operator. This ensures that your booking costs stay in the local area and provide economic benefit to the community. Your tour operator must also be intimately familiar with the new Machu Picchu access restrictions and regulations. Otherwise, you could reach your destination only to find the bitter disappointment of not being able to visit the Citadel or hike Machu Picchu Mountain or Wayna Picchu Mountain.
SAM Travel Peru, a preferred local tour operator based in Cusco, provides high-quality adventures that are unique to our company. Our college-educated, English-speaking guides are trained in CPR and place their primary focus on the safety of our guests. Our bookings are filling up quickly right now so don't delay. Contact us or visit our website to learn more, or to book your 4 day Inca Trail to Machu Picchu today.
Your Guide to the New Machu Picchu Visitor Rules & Restrictions
In January of 2019, new visitation rules and restrictions were put into place for visiting the Machu Picchu archaeological ruins as well as Machu Picchu Mountain and Huayna Picchu Mountain.
These restrictions have caused substantial confusion throughout the Peruvian tourism industry and left many travelers unable to see the remarkable sights they came to visit.
Understanding the reasons for the new rules makes them easier to tolerate but, unless you have a knowledgeable tour guide or tour operator to explain the rules and accompany you to the site, you may not have the experience you were expecting.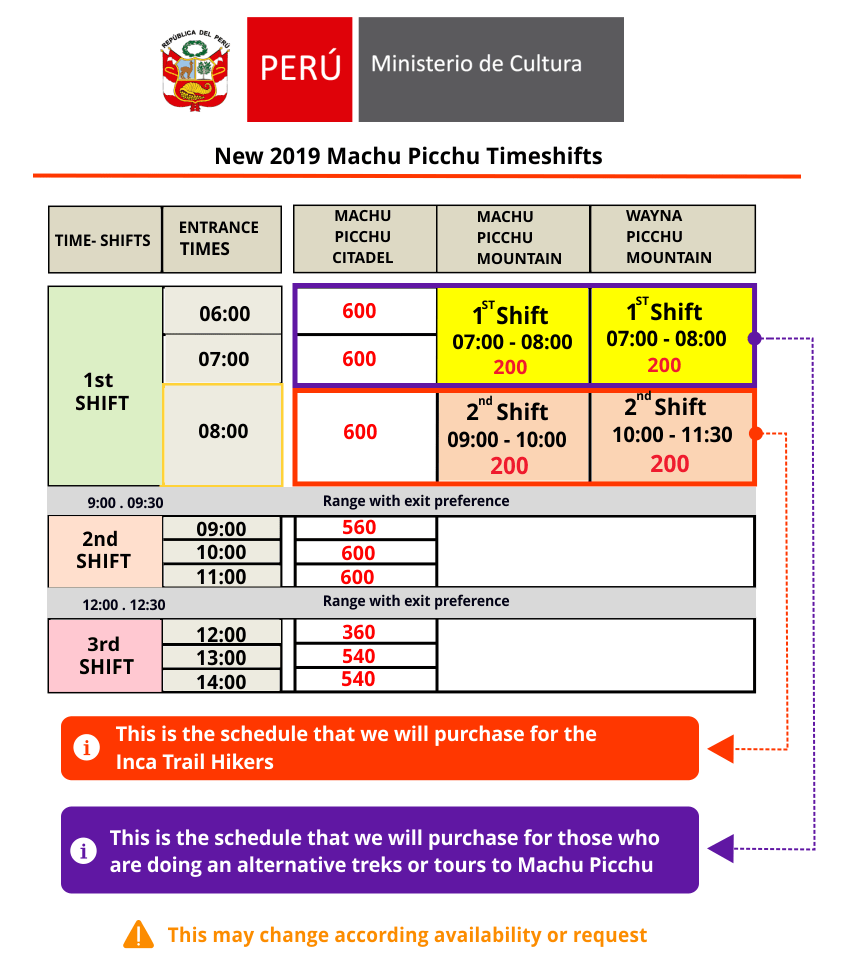 Why New Rules for Machu Picchu Visitors?
In 1983, UNESCO recognized Machu Picchu as a World Heritage Site, calling it "the most amazing urban creation of the Inca Empire."
Since the early 1900s, visitors from around the world have trekked to this astounding site in large numbers. In 2017 alone, almost 1.5 million people visited this culturally and environmentally significant site. The constant volume of visitors has, over time, begun to significantly degrade the site, causing concern about its future.
The new restrictions are designed to reduce the detrimental effects of tourism on Machu Picchu while still providing reasonable access to this in-demand destination.
How Do the New Rules Affect My Trip to Machu Picchu?
Today, visitors are allowed only four hours at the archeological ruins (citadel) and at Machu Picchu and Huayna Picchu mountains. Visitors must be accompanied by a tour guide. A limited number of tickets is available each day and visitors must enter during their designated shifts.
Currently, shift times for the Machu Picchu citadel are as follows:
First shift:               6:00 am to 9:00 am
Second shift:           9:00 am to 12:00 noon
Third shift:              12:00 noon to 3:00 pm
Within a given shift, visitors must choose a specific hour of arrival (i.e., at 6:00, at 7:00, at 8:00) and a maximum of 600 visitors can arrive at a given hour.
You must also decide whether you want to visit the ruins only or visit the ruins and hike one or both of the mountains, because different types of tickets are required, depending on your preferred agenda.
Finding a Machu Picchu Tour Guide Familiar with the New Restrictions
Unless you have a tour guide or tour operator who is well-versed in the new rules and how they affect treks and tours, you could travel a long way only to be disappointed upon your arrival.
And, unless you arrange your tickets in advance, you could end up not being able to visit the mountain or citadel at all.
SAM Travel Peru, a locally owned and operated Peruvian tour operator based in Cusco, uses an innovative approach to provide our clients with extended access to these sites without circumventing the new restrictions.
Our college-educated, English-fluent tour guides also have a clear understanding of what visitors are allowed to bring in with them as well as the route they must follow once inside the site. To make the most of your trip – and to avoid getting caught unawares by the new rules and restrictions – trust the local experts at SAM Travel Peru for your trip or trek to Machu Picchu.
Taking a Tour to Machu Picchu? Use a Local Peruvian Tour Company
If you're planning or trek or tour to Machu Picchu, choosing a local Peruvian tour agency can make a substantial difference in the success of your trip.
This trip is life-changing for virtually everyone who visits but, when you experience these wonders through the eyes of a local guide, you won't believe how much richer the adventure becomes.
Not only do local Peruvian tour operators have invaluable insight but they also give back to their community and take exceptional care of this sensitive environment. And, with new Machu Picchu entrance restrictions and schedules in place, you risk missing out if your tour guide isn't up to speed with these new protocols.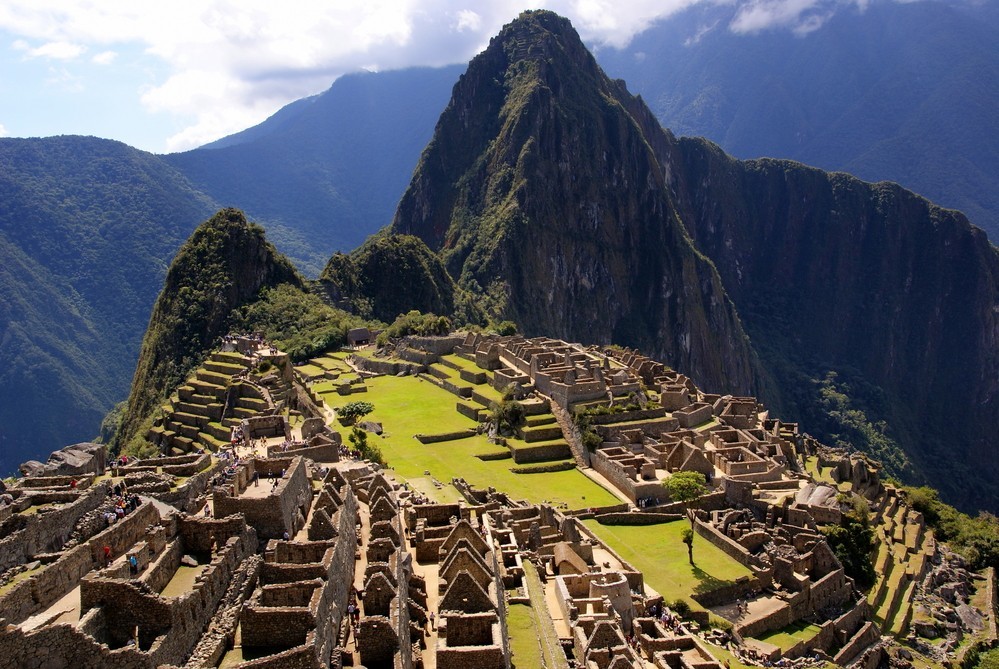 Peruvian Tour Operators Provide Authenticity & an Insider's View
Anyone can lead a tour or trek but, when your guides are local, you enjoy a more authentic adventure. Seeing the sights through a local's eyes is an experience you will never forget.
Local tour operators and guides know how and where to take their clients off the beaten path and, whenever possible, they are willing to be flexible to provide a truly customized experience. Larger tour companies simply aren't willing or able to accommodate those requests or stray from the usual script.
Local Machu Picchu Trekking Companies Give Back to the Community
When you choose a locally owned and operated Peruvian tour operator, you can rest assured that your dollars will stay in the community and benefit its residents.
Rather than take advantage of inexpensive local labor, as many foreign companies do, local companies understand the importance of taking care of their staff. They also understand how fragile the Andean eco-system is and how to best preserve the environment while still providing an exceptional trek or tour experience for their clients.
Why Choose SAM Travel Peru for Your Machu Picchu Trek?
When you book with SAM Travel Peru, your adventure guide will take you on a tour that is unique to our company. Our college-educated guides are expert English speakers trained in CPR, first-aid and the treatment of altitude sickness. We are focused on safety at all times, with satellite phones and emergency horses at the ready.
We take our social responsibility to our community and the environment very seriously and pay all our team members – from guides and chefs to our porters – a true living wage.
With the new regulations for entering Machu Picchu now in place, it is critical that you choose a tour operator who understands these stringent and potentially confusing rules. As the top tour operator in Peru, we coordinate our tour schedules appropriately to provide guests with the experience they came for.
Visit our website to learn more about the upcoming four-day classic Inca Trail trek. Booking depends on the new entrance restrictions and the availability of permits. Contact us today to learn more about our local Peruvian-led treks and tours to Machu Picchu.