2 Day Inca Trail Packages & Combos
On a 2 Day Short Inca Trail Combo Trek, you get to trek the last one third the Classic Inca Trail combined with another popular trek such as the Lares or Salkantay Treks. This way a trekker gets to experience some of the popular ruins of the Inca Trail such as Wiñay Winay, the Sun Gate and hike directly to Machu Picchu Citadel plus the cultural and wilderness aspects of the Lares and Salkantay treks. Plus, there are packages tours that include a combo trek and add popular treks or tours such as the Rainbow Mountain or Sacred Valley. The combo Treks have become quite popular and only a very few Inca Trail Operators are offering them to their clients. If you are looking for the best of both worlds, combo treks offer all of what you are looking for in a trek. More details
Personalized service
Fully Customizable
Book with confidence!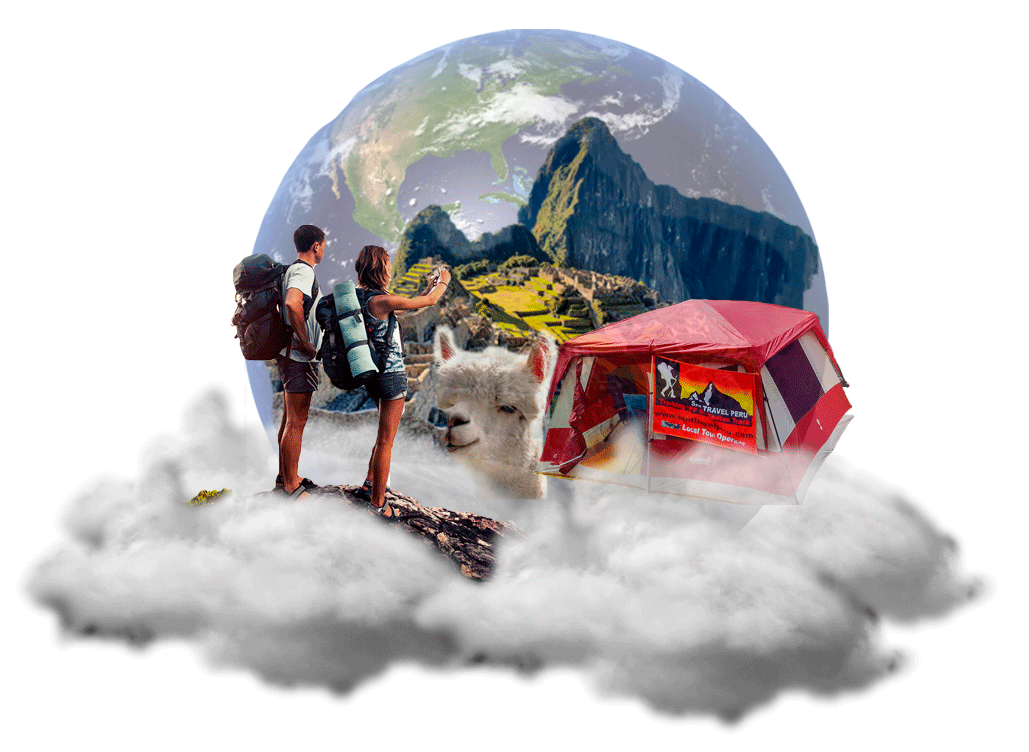 EXPERT GUIDES
All of our guides are experts in trekking, Inca History, and speak fluent in English. They are passionate about their careers and love to teach others about their cultural heritage!
SMALL GROUPS
To ensure a more personalized service for our guests, at SAM Travel Peru we have a policy that our groups will not exceed 8 people. This fact alone sets us apart from other companies that operate departures with bigger groups.
FANTASTIC MEALS
SAM TRAVEL has one of the most outstanding meal services. We use only local organic produce and our chefs are experts on preparing gourmet Peruvian meals and catering to different dietary needs upon request. This sets us apart from other companies!
CAMPING EQUIPMENT!
Enjoy a good night's sleep in our Eureka 4-season Igloo tents which are waterproof, and spacious. All of our equipment is professional, high quality, and up to date.
THE BEST 2 DAY INCA TRAIL TOURS AND COMBOS – SEE BELOW!
we are rated #1 on trip advisor with five-star reviews
Verified
Professional and attentive service with incredible scenery Sam Travel were fantastic to work with and very responsive on email especially as plans were ever changing with covid. We are two couples who did the 4D/3N Lares trek to Machu Picchu including Lares Hot springs. Our guide Fabian was so attentive and helpful during our trek with perfect English and great sense of humor. His passion for Machu Picchu was obvious and made the entire experience an unforgettable one. Our chefs Nadio and Julio, and horsemen Roberto and Masalino were so professional and wonderful at what they do. The food was incredible and they were so attentive and efficient. Would definitely recommend this trek to anyone wanting an alternative experience to the more popular Inca and Salkantay treks. The scenery was breathtaking (as was the altitude). Thank you again to Fabian and the team.…
Verified
Sacred Valley, Inca Trail, and Macchu Picchu I had two different tours through Sam Travel Peru and both were wonderful experiences. Adner and Jahdiel (JD) we're great guides through several sites in the Sacred Valley. Danny led my short Inca trail tour and Macchu Picchu visit. The guides were all very knowledgeable and so accommodating. Adner took us to a lace for authentic textiles after we expressed an interest in that. Danny was a great leader through a very long hike. He constantly encouraged us to take our time, stop for breaks and take lots of pictures. If I return to Peru I will definitely book all my tours with Sam Peru Travel.…
Verified
Sacred Valley Tour I had a great time with our guide, Rolando and our driver Ruben on the one day sacred valley tour. Would highly recommend!
Verified
Peru Trip! Jose was a fantastic tour guide!! He showed us all the best spots to see the sites and take pictures. During our tours he made the information fun and connected things from the previous day.
Verified
A must visit tour Really enjoyed and highly recommend this tour. Our guide Jose was very well informed. He gave good overview on Inca culture and history. The pickup and dropoff were on time. All the tourists attractions mentioned in the package were visited.Being a vegetarian, I didn't face any food options problem on this tour.…
Verified
Best trip of my life (so far) José is very kind and fun to spend the trip with. He is also very knowledgeable about the history of all of the sites that we visited, as well as the history of the Inca and Peru in general. The information he provided really enhanced the trip a lot. If I could give 6 stars, I…
Footprints639558
2022-07-04
Verified
Inca trail We did Inca trail 3N/4D trip with Sam travel and Johnny was our guide. We had fantastic time hiking with him, Johnny is very knowledgeable explaining Inca history, very accommodative with our requests. Whole crew was vey helpful, feeding us good food.
Verified
Ask for Liz Montesinos!! I thoroughly enjoyed my 4 day tour with Sam Peru. My guide, Liz Montesinos, was not only professional but also extremely knowledgeable, helpful and fun. She made the entire experience that much more memorable by teaching me more about both the historic and modern day culture of…
Verified
Amazing experience I had zero experience in hiking before starting the trail and soon realized the task was not a small one. Our guide, Johnny was very caring and ensured everyone in the group felt safe and enjoyed their time regardless of their pace, so don't feel scared if you're a newbie like…
Verified
Inca Trail The 4 day Inca Trail was fantastic! The views were second to none.Johnny was a amazing guide and the rest of the crew were incredible! Highly Recommend!!